Discover the Beauty of Nature with These Stunning Flower Names that Start with V
Gregory Stewart

Flowers are a symbol of beauty and life, making them a popular choice for many occasions. If you're looking for the perfect flower name that starts with the letter V, look no further! This article will provide you with an extensive list of flowers that start with V so you can find one that speaks to you.
Virginia Bluebells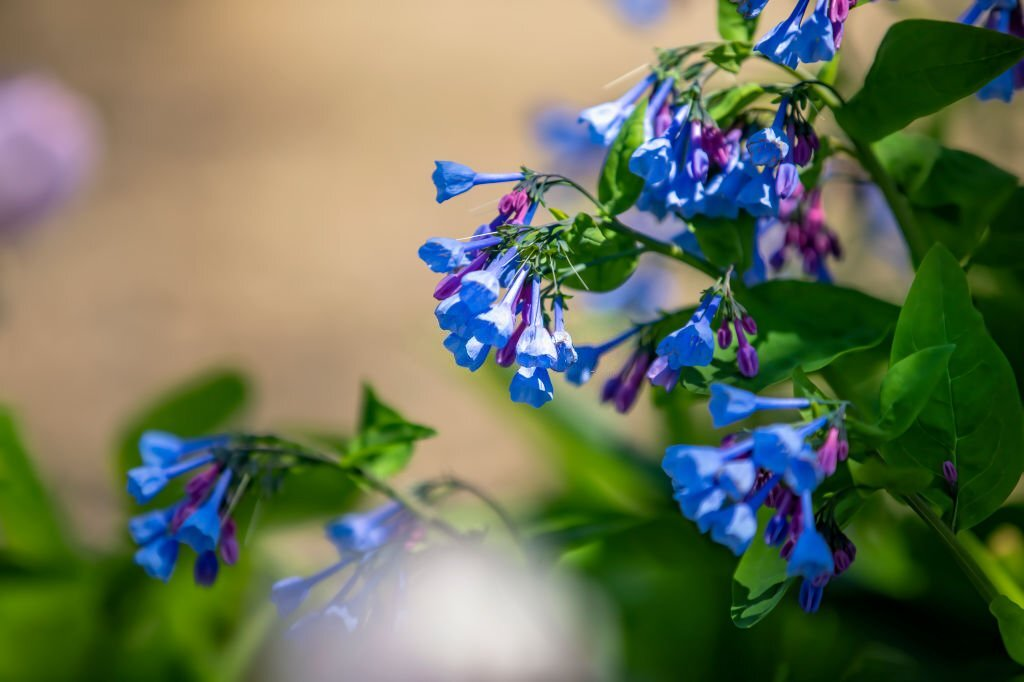 Virginia bluebells (Mertensia virginica) are an especially popular choice. This North American native wildflower has bright blue blooms and a delicate scent that makes it an ideal addition to any outdoor area. The Virginia bluebells are perennial wildflowers that bloom from early spring through late summer and belong to the Borage family. As their name suggests, Virginia bluebells have pink buds that develop into clusters of blue, bell-shaped blooms.
Virginia bluebells come in various shades and sizes and can be used in both indoor and outdoor settings. A low-growing plant, Virginia bluebells reach heights ranging from 6-12 inches tall and are best suited for part shade locations.
Virginia Sweetspire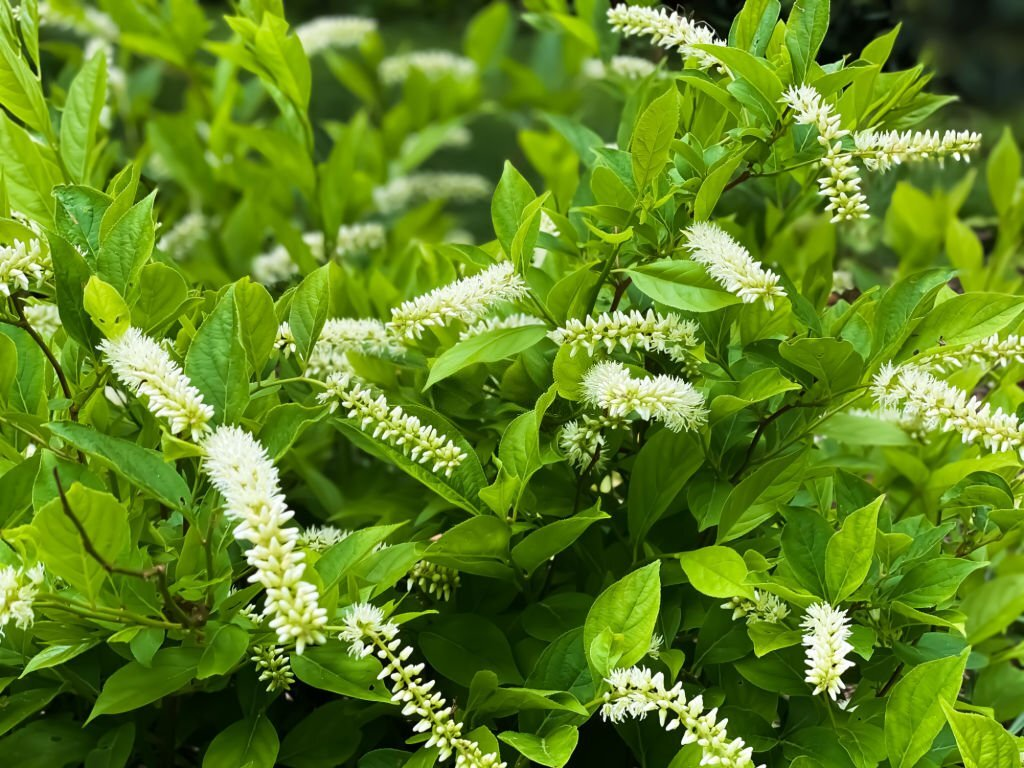 The Virginia sweetspire is an ideal choice for those who want a low-maintenance flower, as it can be planted once and will grow back year after year. Its clusters of fragrant white flowers make it a wonderful addition to any garden, and its dense foliage provides plenty of shade. Moreover, it attracts birds and butterflies. The flower blooms from late spring into early summer, lasting up to 3 weeks before dying off naturally. During the winter months, its beautiful evergreen leaves provide an interesting contrast against the cold season landscape.
Viola Tri-colour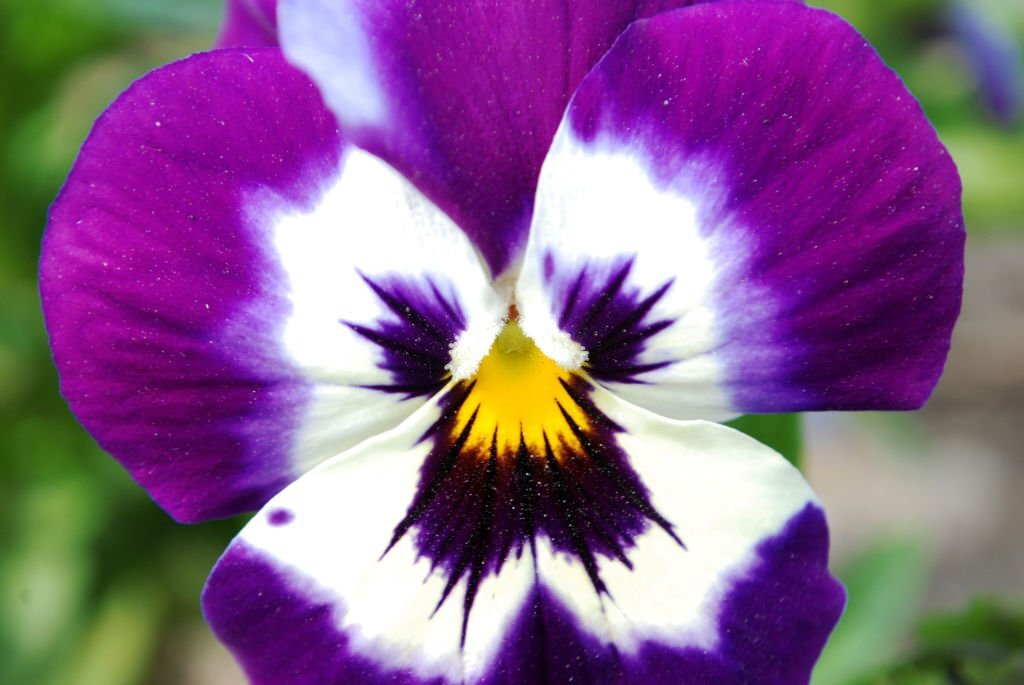 If you're looking for a beautiful flower to add a touch of beauty to your garden, then consider the Viola tri-colour. Commonly known as heartsease, this lovely and colourful flower is perfect for any garden setting. Its name comes from its three distinct colours; bright yellow, deep purple and white and it also has green foliage.
The Viola tri-colour is easy to care for and looks great when planted in groups or borders. It prefers full sun but will tolerate partial shade, so it is perfect for gardens with more limited light areas too. Once established it grows quickly and produces abundant blooms throughout spring and summer months. The blooms are edible, too, making them great for garnishing salads or adding colour to desserts!
Virginia Spiderwort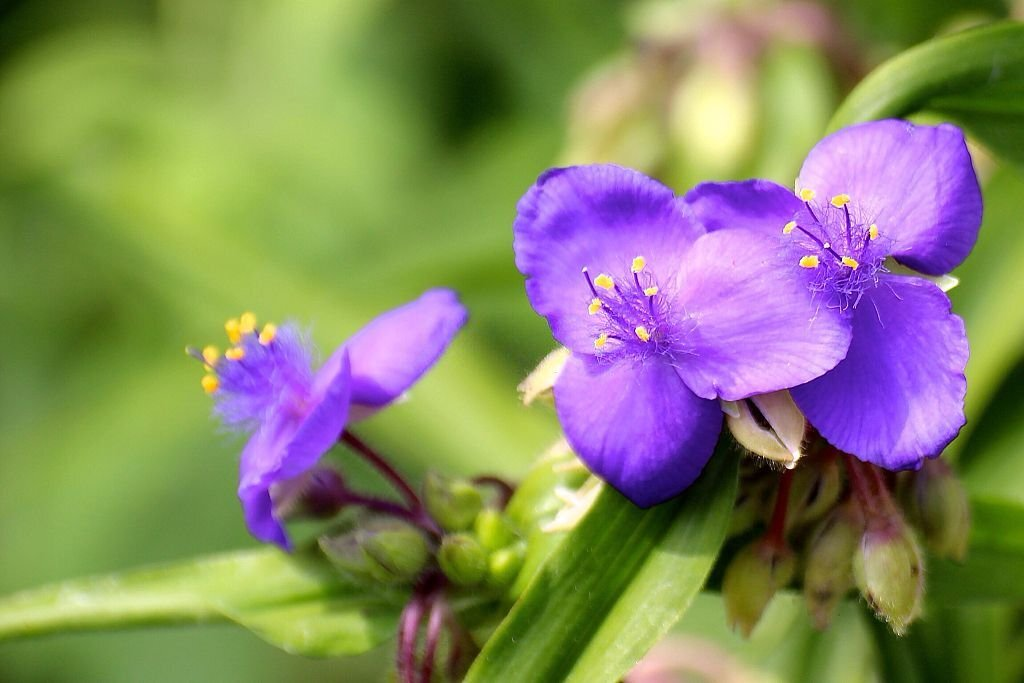 Virginia spiderwort (Tradescantia virginiana) is a wildflower native to North America that can be found in meadows, woodlands, and even along roadsides. The Virginia spiderwort is an herbaceous perennial with tall stems that produce small blue or purple blooms from spring to early summer. It also has narrow green leaves that form in clumps at the base of its stem.
The flower's name comes from its unusual shape – which resembles a spider – and from the fact it originated in Virginia during colonial times. Its beauty has made it popular among gardeners who enjoy adding color to their yards and gardens throughout the growing season. In addition, these lovely flowers work wonderfully in water features like ponds and rain gardens.
Viper's Bugloss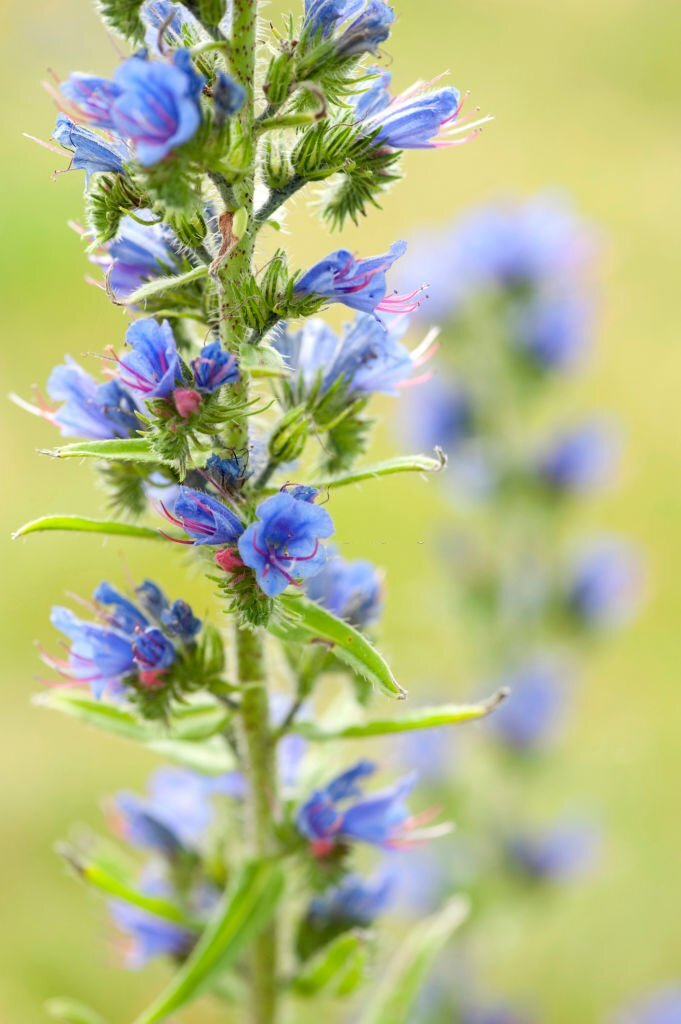 Viper's bugloss is a beautiful flower that is native to Europe and Asia, but can also be found in many other parts of the world. It has a unique blue or purple hue to it, earning it its memorable name. They are native to Southern Europe and bloom from late spring to early fall.
Verbena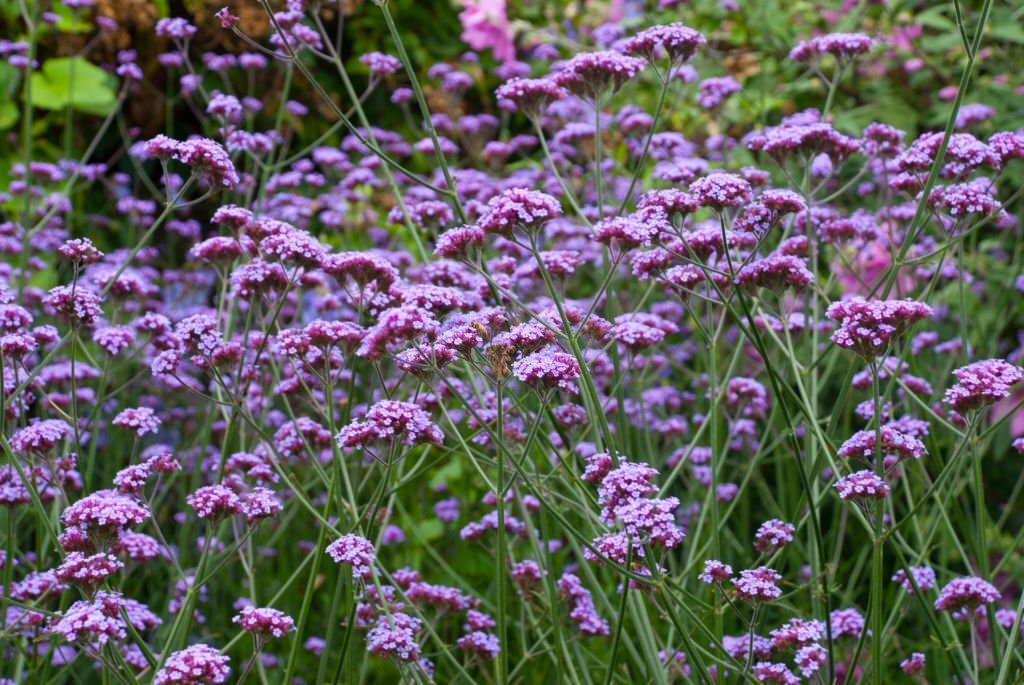 Verbena (Blue Princess)is a beautiful flower that has many varieties. It is known for its showy clusters of small, colorful flowers and attractive foliage. Most varieties of Verbena are annuals or perennials, so they're perfect for any garden. Verbena, which is available as an annual and perennial, thrives beautifully along retaining walls, in containers, and between stones.
The blooms have five petals that develop in groups on spikes. Some of the taller types can also be used in flower beds alongside decorative grasses and other grassland plants. There are numerous cultivars of Verbena flowers, but most Verbena species feature little clusters of blooms at the end of slender stems that look similar.
Viola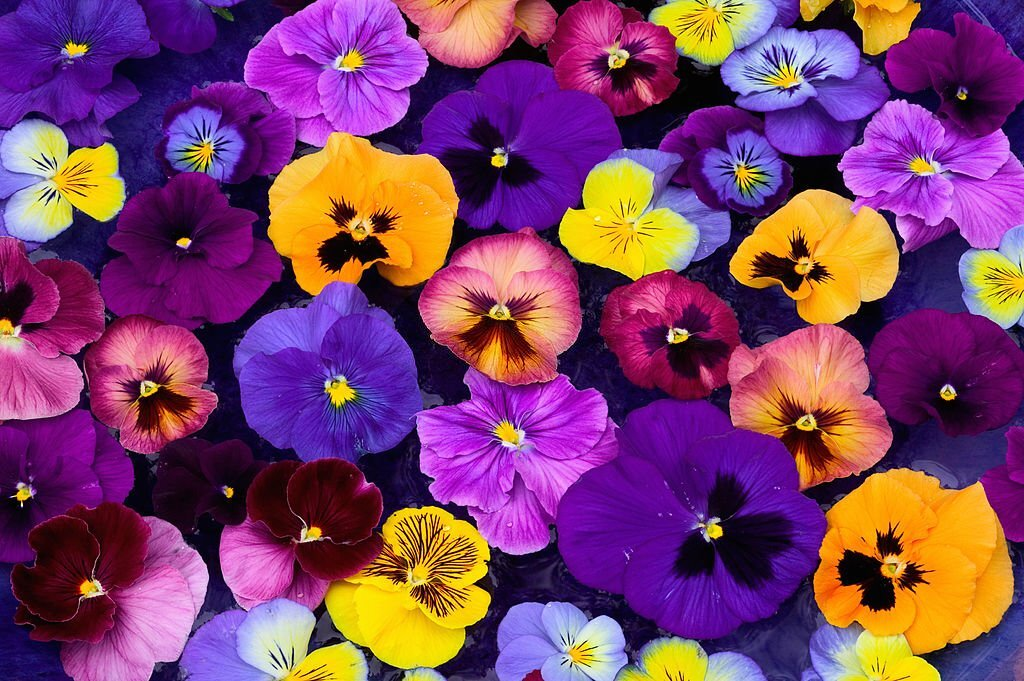 If you're looking for flowers that start with V, then look no further than the beautiful Viola, also known as Violet. This stunning flower comes in a range of vibrant colors and sizes, making it perfect for both indoor and outdoor settings. Viola stands out in any garden setting with its lush green foliage and bright purple petals.
The Viola is an edible flower that has been used in salads, soups, desserts, teas and wines for centuries. Its sweet flavor is highly sought after by chefs around the world! Not only does it provide an aesthetic appeal when added to food dishes, but its delicate flavor can also bring out other flavors in a meal. As if that wasn't enough to love about this amazing flower- it's incredibly easy to grow too!
Veronica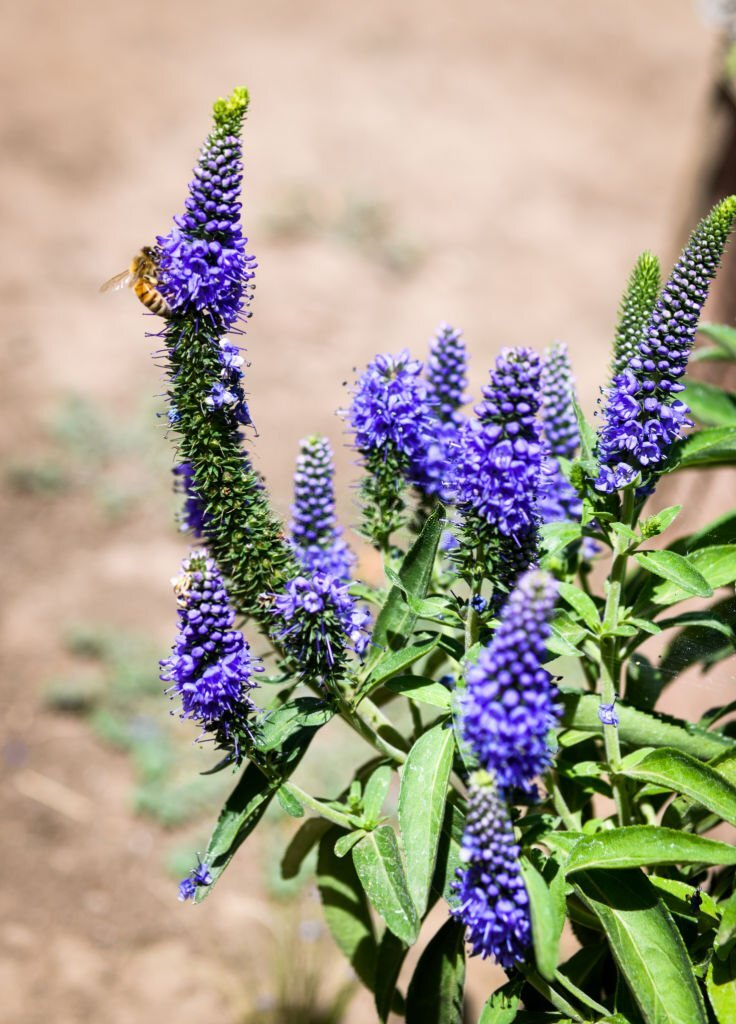 Veronica is an attractive flowering plant that has many varieties ranging from low-maintenance ground covers to tall spires filled with eye-catching blossoms in shades of blue, purple, white, and pink. These plants reach heights of 12 to 36 inches tall, depending on the variety chosen for your garden design. They thrive in full sun but will tolerate some shade if needed. Rock gardens are a great setting for this type of flower as they require well-drained soil along with plenty of light throughout the day.
Vinca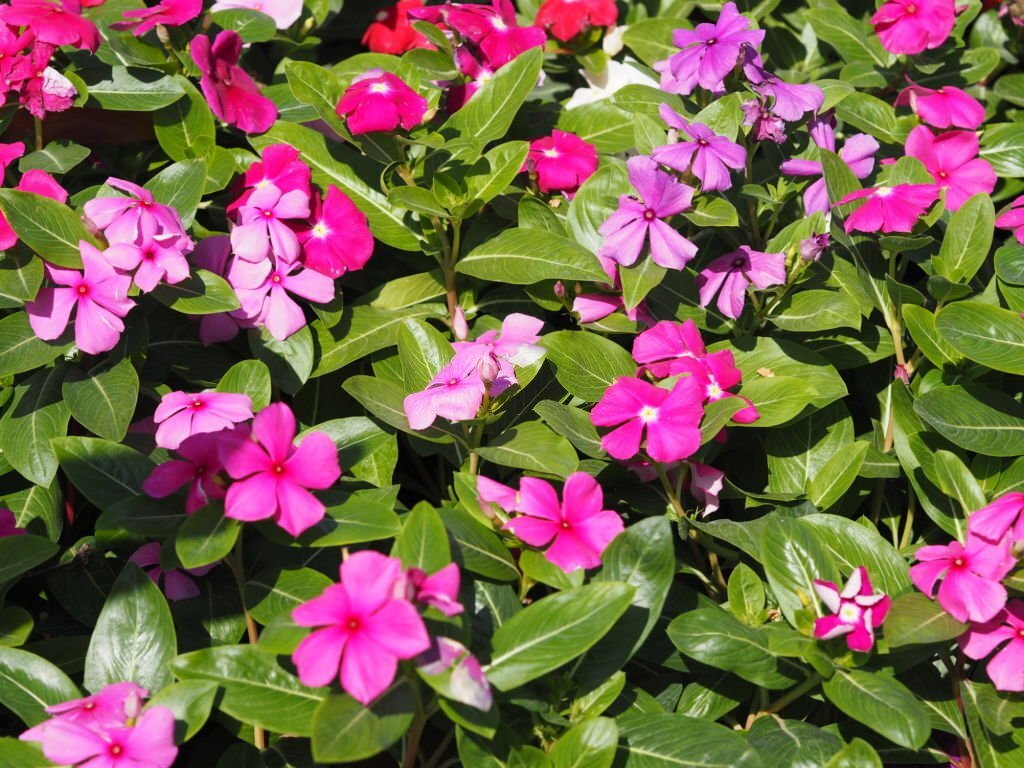 Vinca is a beautiful flowering plant that comes in many different varieties and colors. It has quickly become a favorite for gardeners and flower enthusiasts alike, particularly due to its ability to thrive in a variety of conditions. If you're looking for an attractive addition to your hanging baskets or window boxes, these vinca flowers are a perfect choice!
Valerian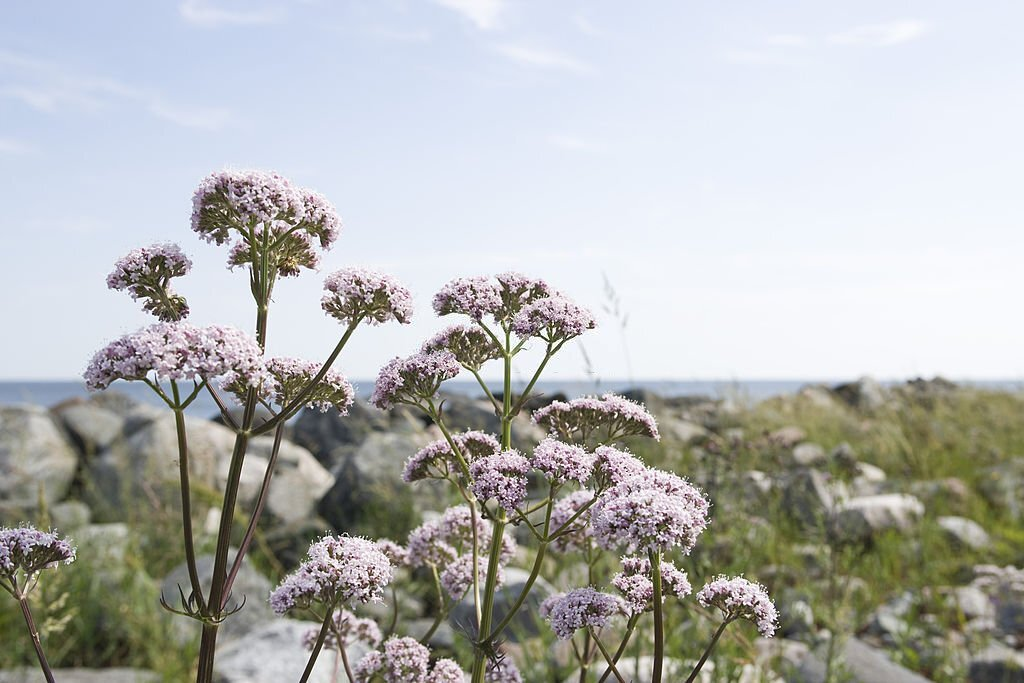 Valerian is an attractive-looking flowering plant that is composed of clusters of small white flowers. It is found in many temperate regions throughout the world and even has a pleasant smell when it blooms during its bloom time from June to September. Valerian is also attractive for its ability to attract butterflies who come to feed on the nectar found within their flowers.
Viburnum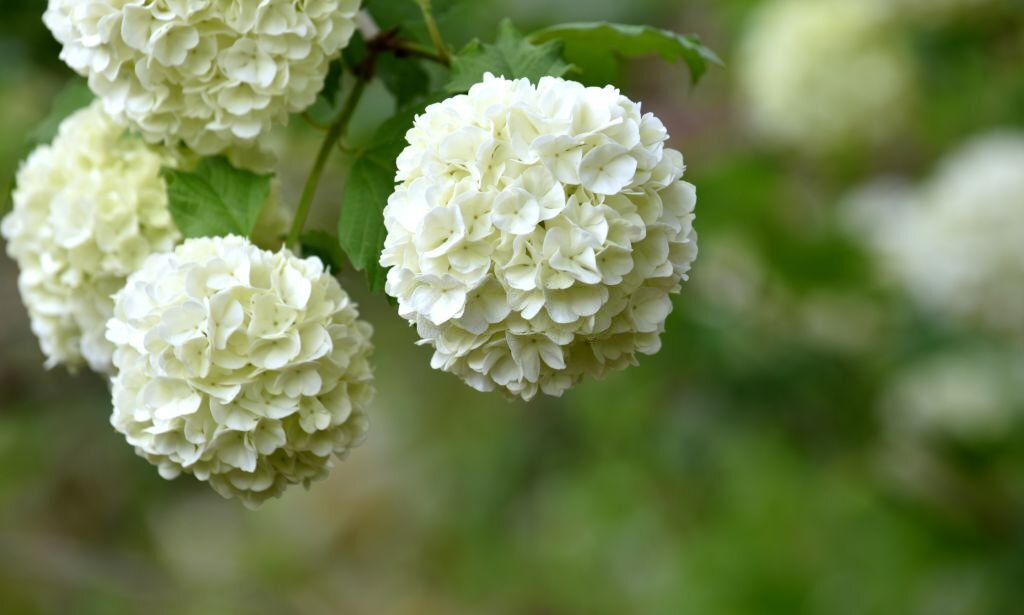 Viburnum is a broad grouping of flowering shrubs and small trees that can be found in both full sun and partial shade environments. These plants have delicate blossoms ranging from white to pink in color and will bloom during the springtime months. The flowers are small but fragrant, often attracting birds and butterflies.
Virgin's Bower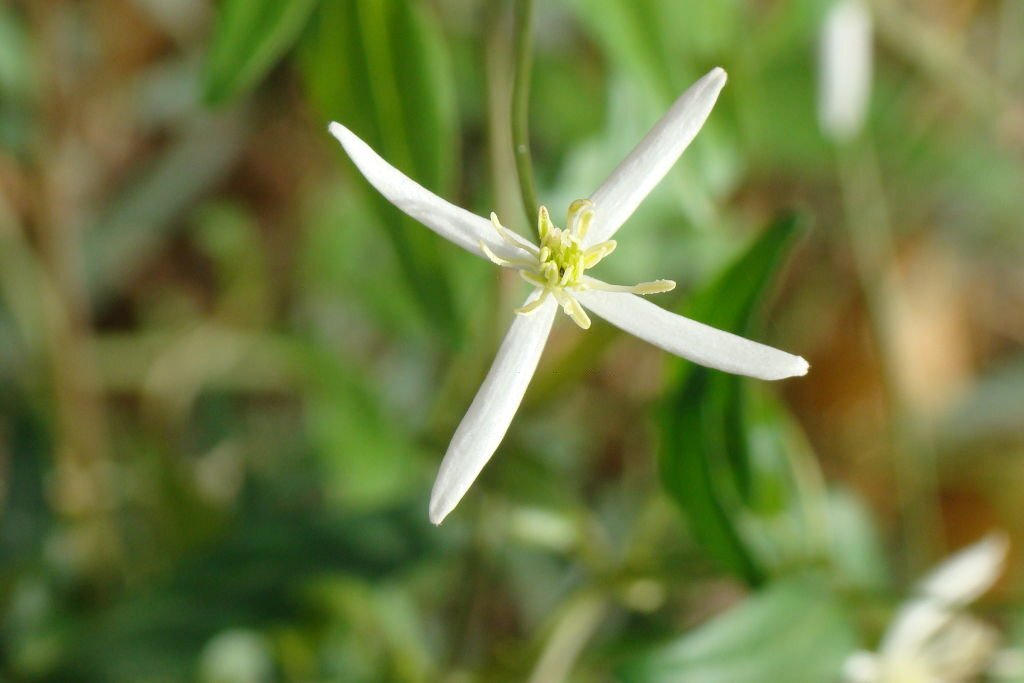 One of the most eye-catching blooms is Virgin's bower (Clematis virginiana), also known as clematis vitalba in Latin. This beautiful white flower is native to Europe, North Africa, and parts of Asia and features four sepals that form a star shape when it opens up. The Virgin's bower can be grown in gardens around the world as long as they receive adequate sunlight and water. It also prefers part shade. Its elegant appearance makes it ideal for adding an extra touch of beauty to any garden setting or bouquet arrangement.
Variegated Caribbean Agave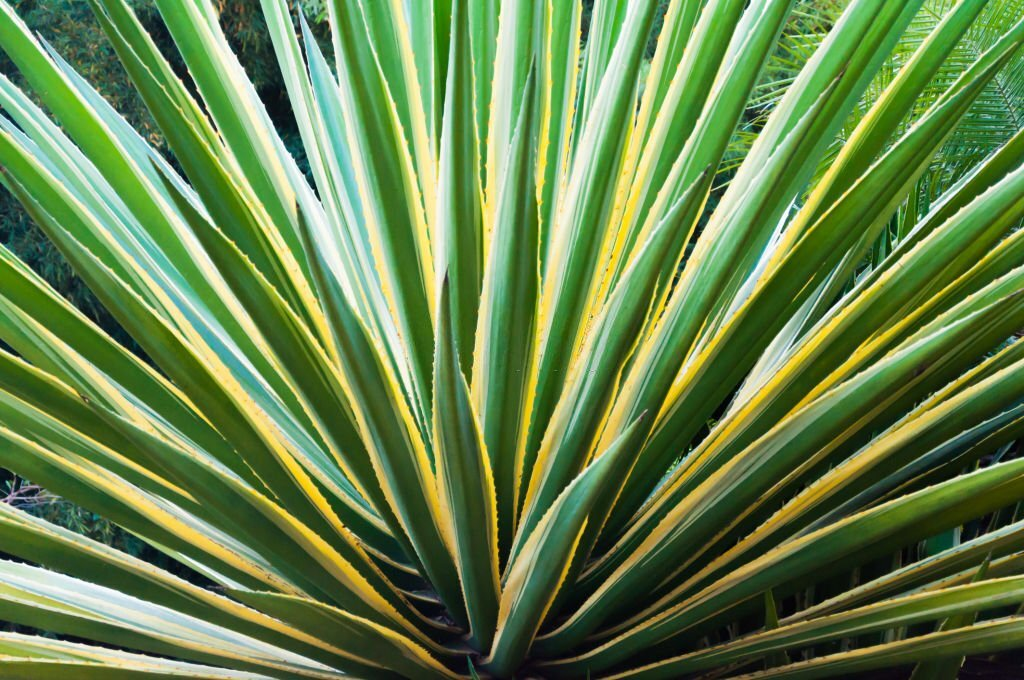 Flower names starting with V can be quite unique and interesting. Variegated Caribbean agave is a perfect example of this, adding a tropical flair to any garden. This sun-loving succulent provides beautiful variegated deep green leaves with yellow or white edging, making it an eye-catching addition to any landscaping project. The sharp spines on the edges of its leaves are also known to deter potential predators from nearby plants and flowers.
FAQ
✅What is the rarest flower name beginning with V?
The rarest flower name beginning with V is the Verbania Rose. Native to the Mediterranean basin, this particular flower has been on the brink of extinction since 1950. It is a deciduous, perennial shrub that grows best in sunny, dry climates and needs regular pruning to thrive. The Verbania Rose has long been coveted by gardeners due to its unique beauty, but it is extremely difficult to cultivate and maintain. Its delicate white petals are surrounded by a deep purple center and each stem produces only one bloom at a time. This rare flower also features large glossy foliage and an exotic fragrance that makes it both visually appealing and fragrant, which further contributes to its popularity among floral enthusiasts.
✅Which flower is violet in Colour?
The Violet Aster is one such example. This blue-purple aster has both single and double-petalled varieties that bloom in late autumn and attract butterflies and birds alike due to its sweet aroma. The Violet Bachelor's Button, otherwise known as cornflower, can be grown as an annual or perennial depending on the climate; it produces delicate lavender blooms with white centers that add gorgeous texture to any space. For those looking for a more subtle hue, Violas offer bright yellow centres surrounded by darker violet petals; these charming flowers have been used medicinally throughout history due to their calming properties.
Disclaimer: GardeningNorm is a participant in the Amazon Services LLC Associates Program and may receive a commission if you purchase a product via a link on this page.. However, this does not impact our reviews.Read the full disclosure here.