Discover the Beauty of Flower Names that Start with R
Gregory Stewart
Do you know that there are many beautiful flower names that start with the letter R? From the popular roses and rhododendrons to lesser-known species such as rockcress and river lilies, these flowers come in a variety of shapes, sizes, and colors. In this article, we will explore some of the most impressive flowers that start with R. We'll look at their origins and meanings, as well as some interesting facts about them.
Rain Lily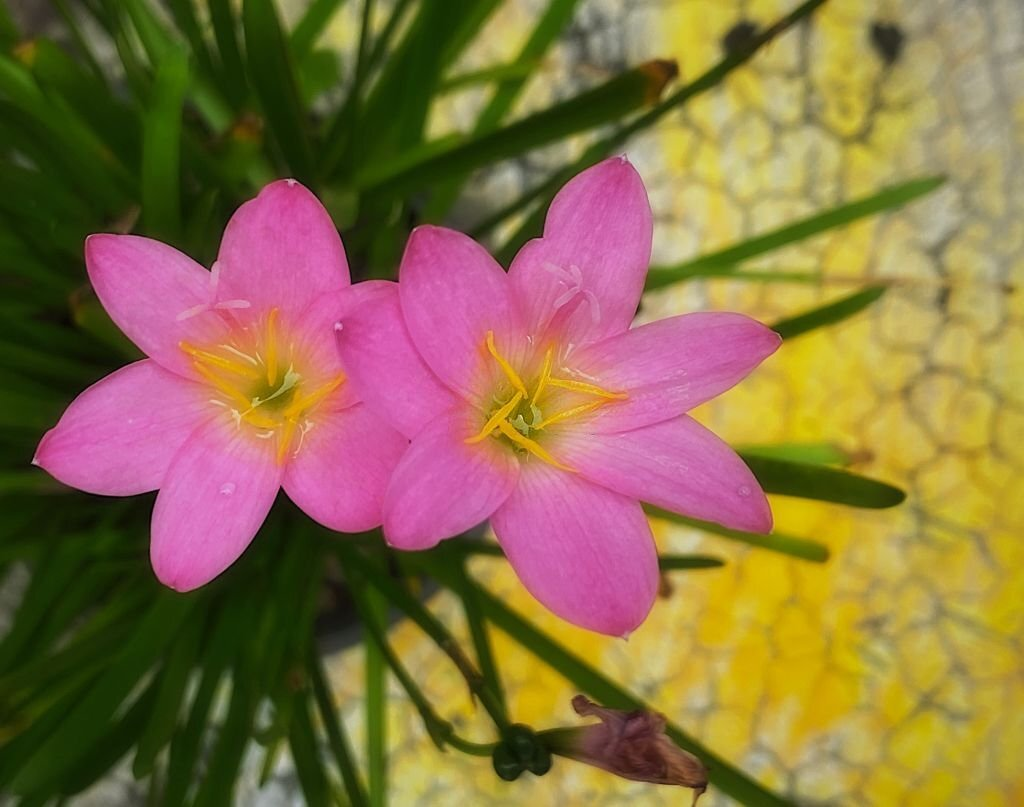 The Rain lily is a stunning choice for outdoor spaces, as its white petals provide a calming atmosphere. The delicate nature of this flower means it can easily be damaged by strong wind or heavy rainfall, so it's best kept away from areas with harsh weather conditions. It's also an excellent choice for indoor arrangements due to its long-lasting blooms and vibrant colors that bring a touch of cheerfulness to any room. Rain lily has multiple meanings depending on its color: pink stands for joy and success, while white symbolizes purity and innocence.
Zephyr lily and Fairy lily are other names for Rain lily. The lovely miniature blossoms are ideal garden flowers because they require little care. The flower should be grown in rich, well-draining soil that retains moisture. The Rain lily should be seeded in the fall.
Ranunculus Flowers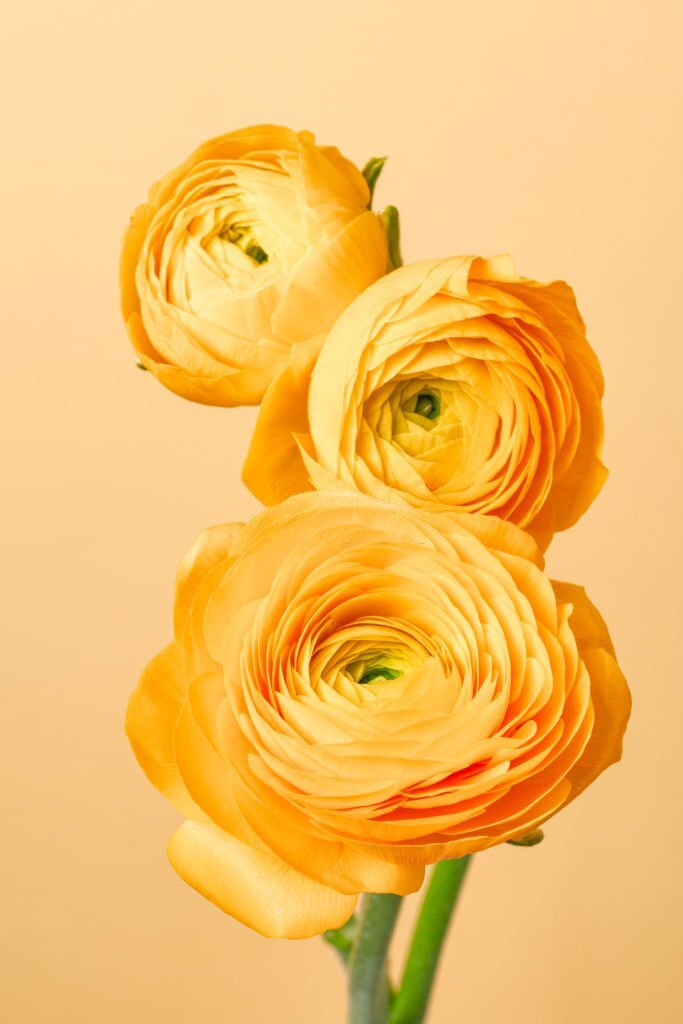 Ranunculus flowers have an exquisite and eye-catching look that makes them one of the favorites among florists worldwide. It comes in various colors, such as orange, yellow, white, and pink flowers and is available in both single-petal or multi-petal varieties. Its scientific name is Ranunculus asiaticus which means 'little frog.' They are perennial flowers.
Rainbow Cactus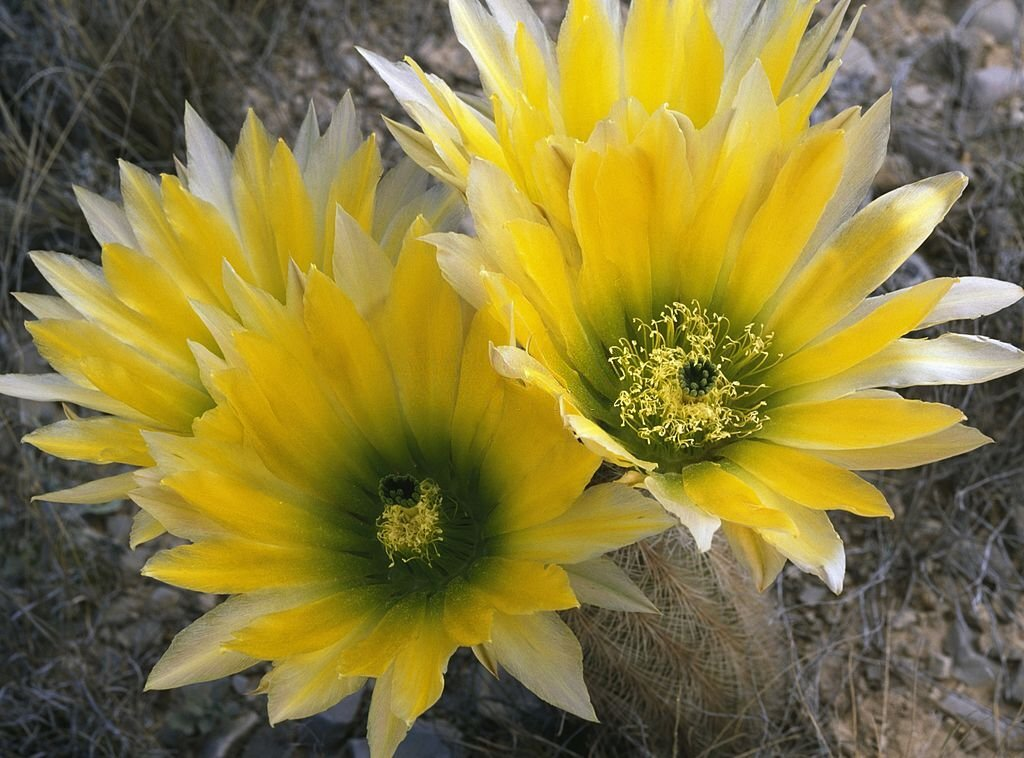 Rainbow cactus is an unusual plant that has bright red, pink, orange, and yellow petals that resemble a blooming cactus. The Rainbow cactus grows in warm climates such as Arizona or California and thrives best when given plenty of sunshine. Its gorgeous display of multicolored petals makes it a popular choice for home gardens.
Rainbow cactus thrives indoors and is rarely seen as a landscape plant. The plant requires at least four hours of direct sunlight every day; to achieve this, position the plant in front of a south- or west-facing window.
Rampion Flower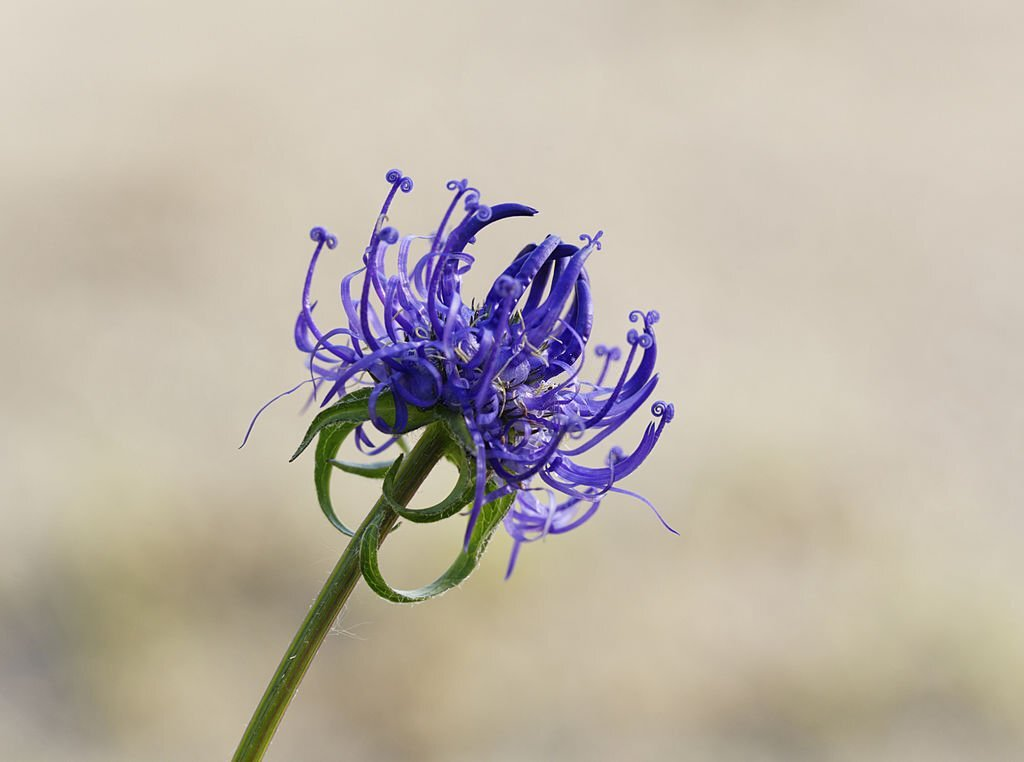 The Rampion flower, also known as campion or ramping bellflower, is a beautiful perennial bloom native to Europe. It has delicate petals in shades of lavender and blue that arc gracefully around its yellow center. It's been cultivated for centuries for its sweet scent and medicinal properties; it was even believed by some cultures to ward off evil spirits! The shrub should be planted in full sun or partial shade on well-drained, sandy, neutral, or alkaline soil.
Russian Sage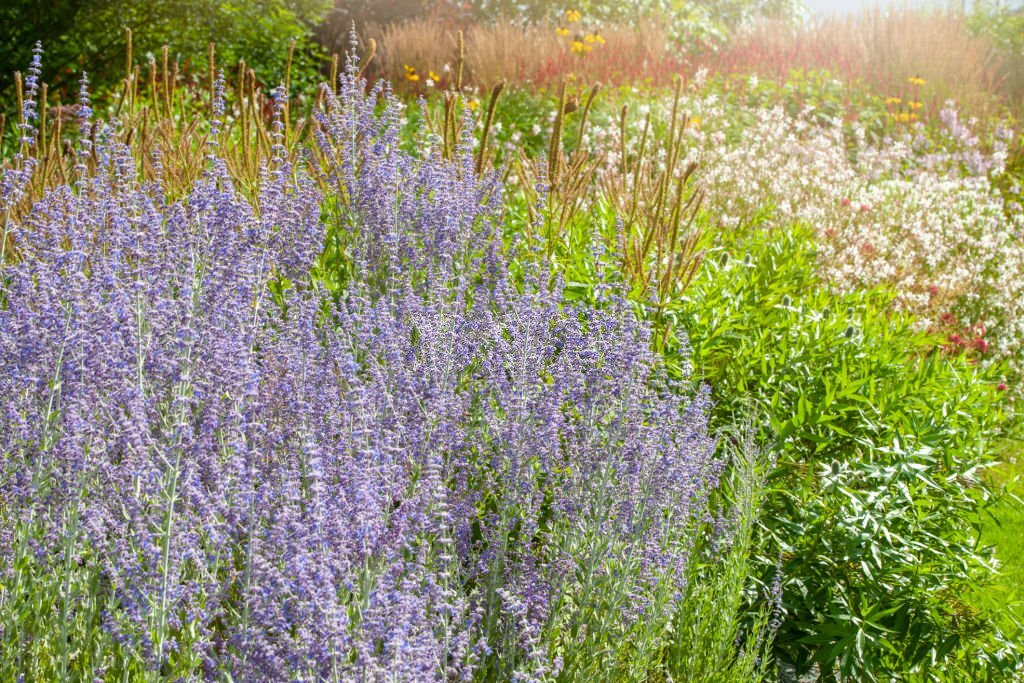 Russian sage – this drought tolerant plant produces delicate purple flowers which bloom in late summer through fall. The Russian sage adds texture and color to any landscape with its aromatic grayish-green foliage and long-lasting blooms. Its low maintenance requirement makes it an ideal choice for those looking to bring some beauty into their outdoor space without having to spend too much time on upkeep. Once planted, Russian sage tolerates drought and needs full sun. It is a perennial plant.
Rose of Sharon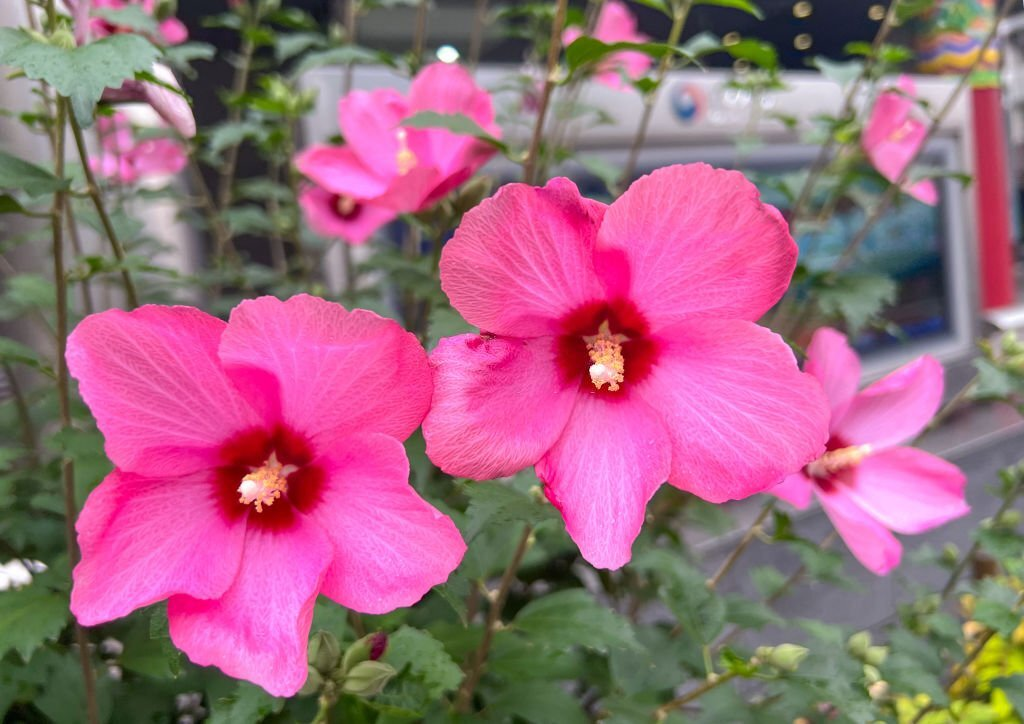 The Rose of Sharon (Hibiscus syriacus) is a perfect example of a beautiful flower beginning with R. It has an abundance of small white or pink blossoms that bloom throughout summer and into fall. Its vibrant colors make it a popular choice for many gardens and landscapes, as well as being an oft-cited Biblical symbol of beauty, love, and grace.
Its lush foliage provides dense greenery which acts as a shield from strong winds and other elements in the environment. This hardy shrub is also extremely low-maintenance, making it ideal for both beginner and experienced gardeners alike. If you're looking for bright, showy blossoms, Hibiscus syriacus is the way to go. Rose of Sharon is very simple to cultivate and care for, and it attracts helpful pollinators like butterflies, birds, and other creatures.
Red Hot Poker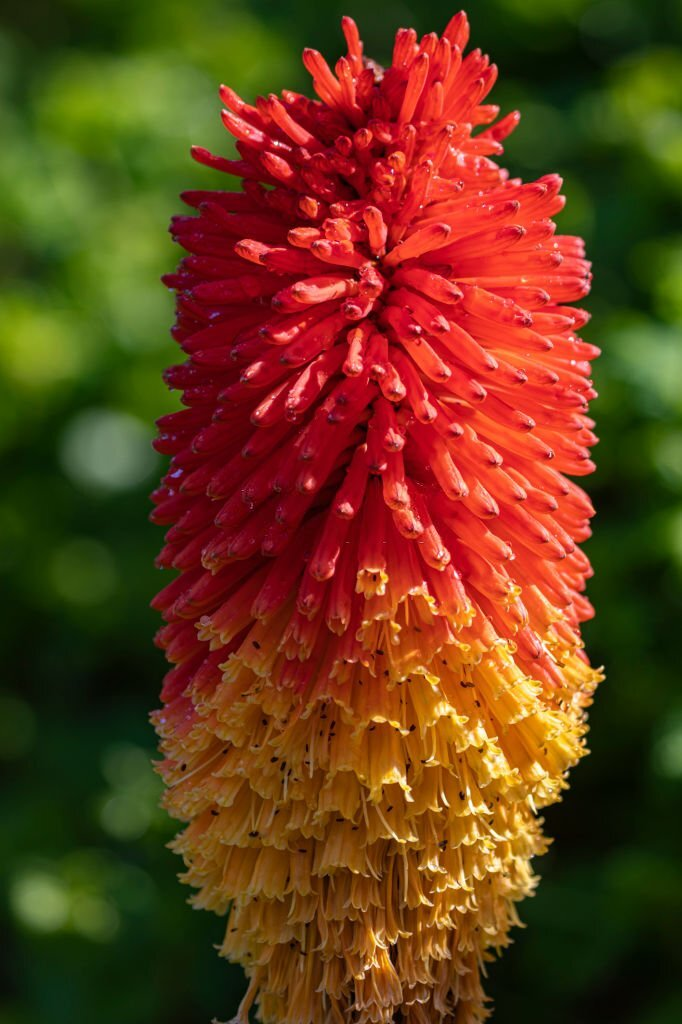 Red hot poker, also known as Torch lily, blooms from late spring through fall. This perennial and unique bloom features deep red and yellow petals that form a spiky cone-like shape, which gives them their common name – "Poker." They are easy to grow, require minimal maintenance and thrive best in full-sun locations. Red hot poker thrives from late spring to fall. These long-lasting perennials can also be perfect for adding some height, texture and bright color to your garden beds or borders all season long!
Rondeletia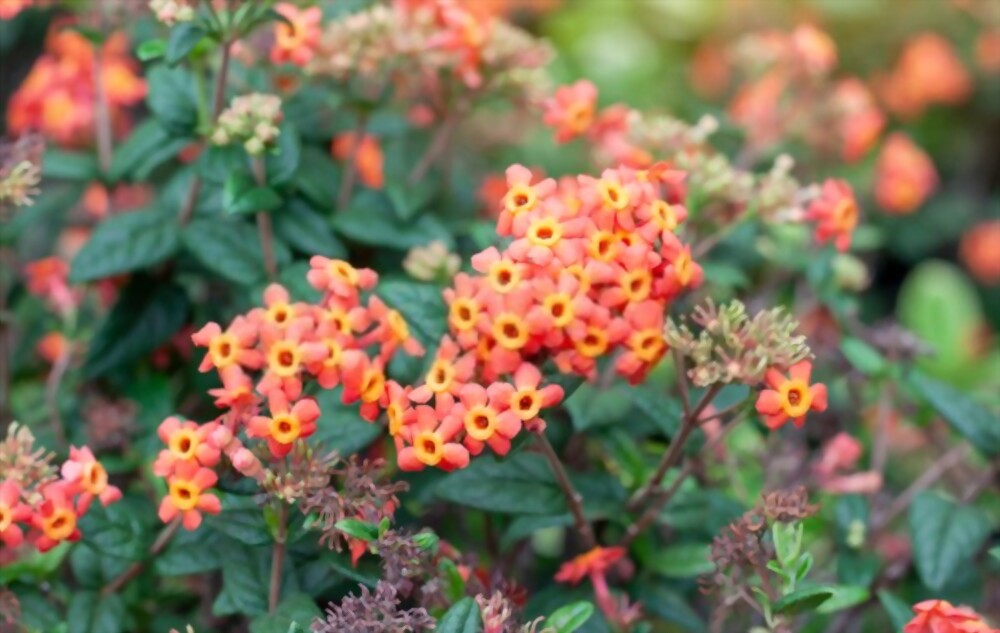 Flower names that begin with R are plentiful and varied, offering gardeners of all skill levels an array of beautiful blooms to enjoy. One beautiful floral choice is Rondeletia (Bedstraw Plant), which features bright pink flowers that have a unique star-like shape. Native to Central America, these stunning blossoms look especially vibrant when planted in clumps or clusters in your outdoor space. It belongs to Rubiaceae Family.
The glossy green foliage provides a perfect backdrop for the bright pink petals, making them the ideal addition to any garden or flower bed. The red shades on the petals become even more intense during full bloom periods and they can be seen throughout much of the summer months. Depending on where you live, some varieties may need additional protection from cold temperatures or frosty nights during colder seasons. Rondeletia requires full sunlight and a slightly acidic, well-drained, organically-rich soil in order to thrive.
Rattlesnake Master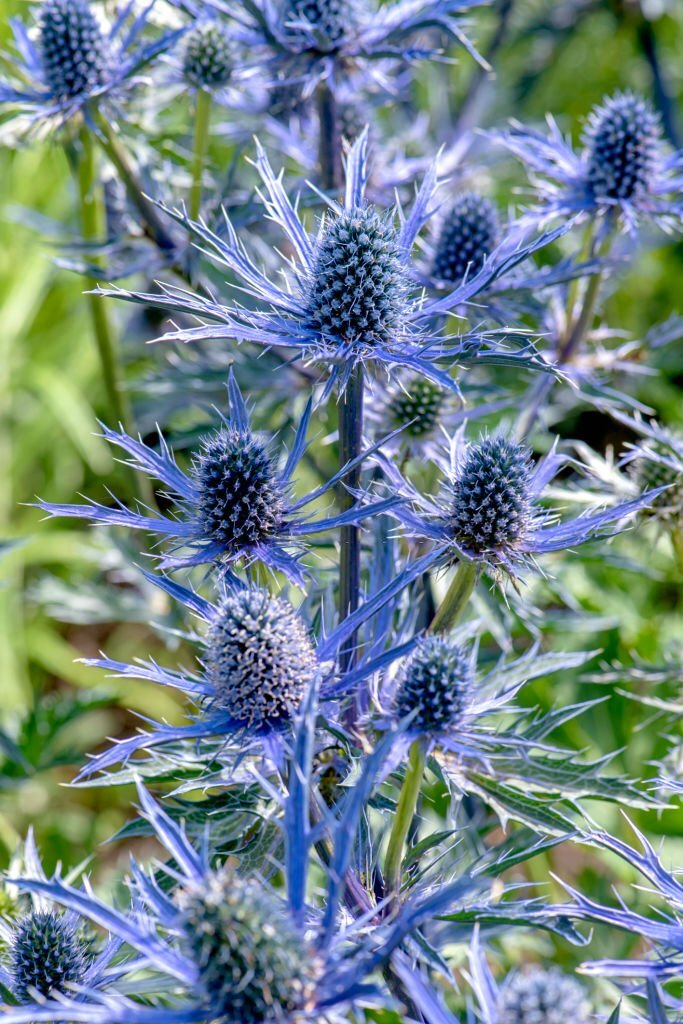 The Rattlesnake master is an eye-catching flower that is sure to draw attention in any garden. It has long stems with a vibrant magenta color, and multiple delicate petals that surround a yellow center. With its unique name and beautiful appearance, the Rattlesnake master deserves to have its place amongst other flowers whose names start with R. The plant is low-maintenance and can be cultivated as a landscaping plant in full sun with sandy soil.
Red Valerian
When it comes to flower names that start with the letter R, one of the most beautiful is Red Valerian, also known as Devil's beard. This species of flowering plant is native to Central and Southern Europe and looks like a bright red lace, making it ideal for gardeners looking to add some color to their outdoor space. The Red Valerian can grow up to 6 feet high, with dark green foliage and clusters of small semi-double blooms in shades of pink, red, lavender or white.
The flowers have a pleasant scent that attracts butterflies and other pollinators, making them an ideal choice for natural gardens. In addition to being used as ornamental plants in borders or rock gardens, Red Valerian are also widely used as cut flowers for bouquets.
Rose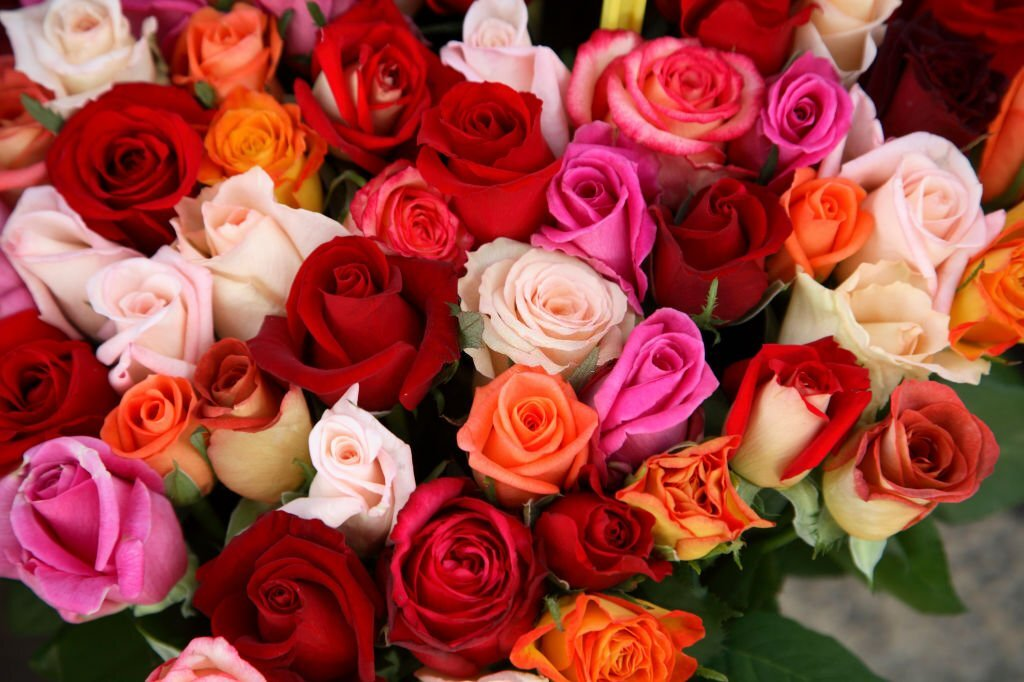 The most well-known perennial flower that start with R is probably the rose, which falls into the Rosaceae family. This family includes more than 3,000 species of flowering plants. Red roses are likely the most popular variety, though colors like pink, yellow, peach and white add extra flair to bouquets.
The Rose is arguably one of the most beautiful flowers out there – and has been for centuries! It's been depicted in artwork from places all around the world and symbolizes love, beauty, courage and passion.
Red Torch Cactus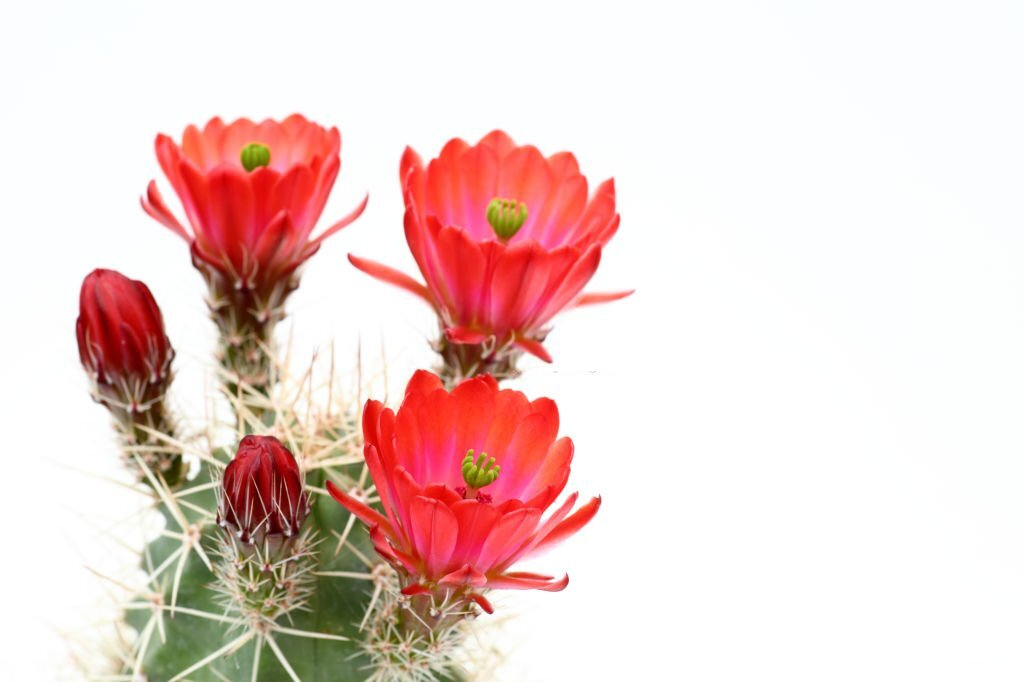 For gardeners looking for flower names that start with the letter R, a Red torch cactus is an excellent option. This succulent produces vibrant red flowers throughout the year in warm climates, and its low-maintenance needs make it ideal for busy gardeners and those without much gardening experience. The Red torch cactus is native to Mexico, Central America and northern South America.
It's characterized by its tall stems with flattened segments reminiscent of bamboo canes which can reach up to 1 meter in height when mature. Its bright red flowers bloom from April through October and are about 5 cm long and 7 cm wide when fully open. These red blossoms have yellowish centers that contain the cactus' pollen-bearing stamens. The blooms are especially attractive to hummingbirds and butterflies as well as bees who pollinate them in return for sweet nectar rewards and it tolerates drought.
Rosemary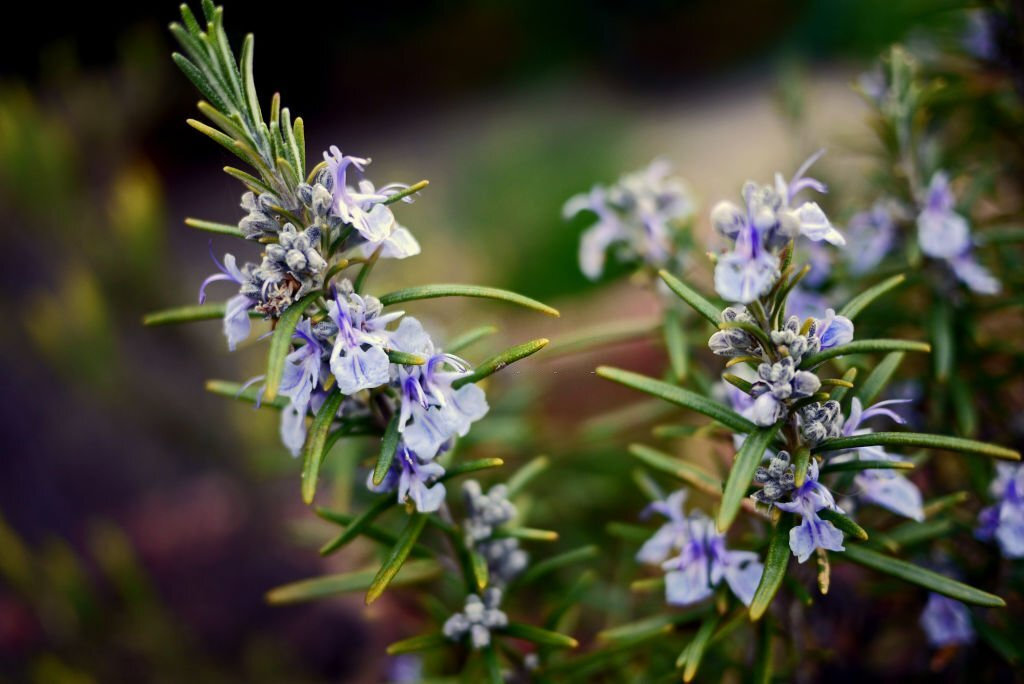 One flower name that starts with R is Rosemary (Rosmarinus officinalis). This fragrant evergreen herb has long been associated with remembrance, making it the perfect addition to any memorial or burial service. Although Rosemary is commonly cultivated as a cooking herb, it also produces small yet lovely flowers that complement any garden. It's also said to have healing properties and is used as an herbal remedy for headaches, depression, stress relief, and digestion issues. Rosemary can be found in gardens around the world in a variety of colors from white to purple. Its delicate leaves make it an attractive choice for any flower bed or window box.
Rex Begonia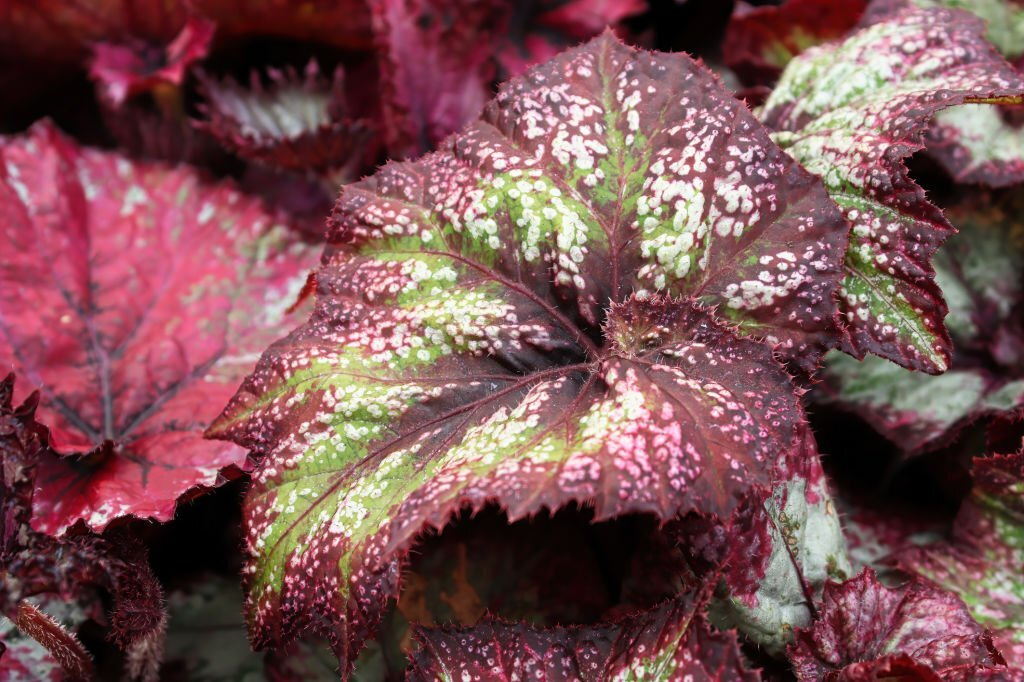 Rex begonia is a unique flower that has long been admired for its captivating foliage and vibrant colors. With its distinctive name, it's also easy to remember. This flowering plant, also known as the Begonia rex cultorum, is native to tropical regions of Southeast Asia and India.
The Rex begonia has waxy foliage that comes in shades of green, bronze or red covered with silver spots. It bears clusters of small pink flowers in the springtime.
Round-Leaved Sundew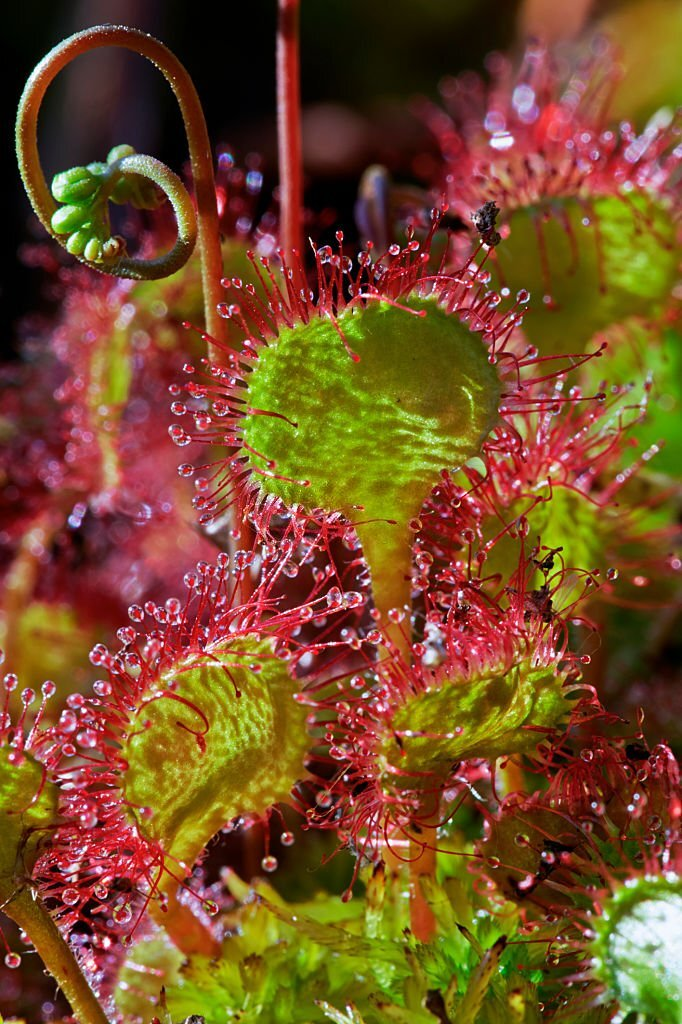 Flower names starting with the letter R are diverse, ranging from rare and exotic species to common garden flowers. One of the most interesting flower names that start with R is the Round-leaved sundew, a carnivorous plant that captures insects in its sticky leaves.
The Round-leaved sundew, also known by its scientific name Drosera rotundifolia, is native to North America and Europe. It grows in sunny wetlands and bogs with acidic, nutrient-poor soil where other plants struggle to survive. This unique plant gets its nutrients from bugs it captures on its leaves! Its pretty white blooms appear during the summer months and attract pollinators like butterflies and bees.
Rocket Larkspur
With its vibrant colors, striking shape, and unusual name, it's no wonder that this flower has become popular among gardeners and nature lovers alike. Rocket larkspur is a member of the Delphinium family, native to central Europe and North America. This perennial blooms from early spring through summer in shades of blue, purple, white, red and pink. Its tall spires are studded with small blossoms that look like tiny rockets shooting into the sky—hence its name! In addition, this perennial attracts butterflies and birds.
Red Cranesbill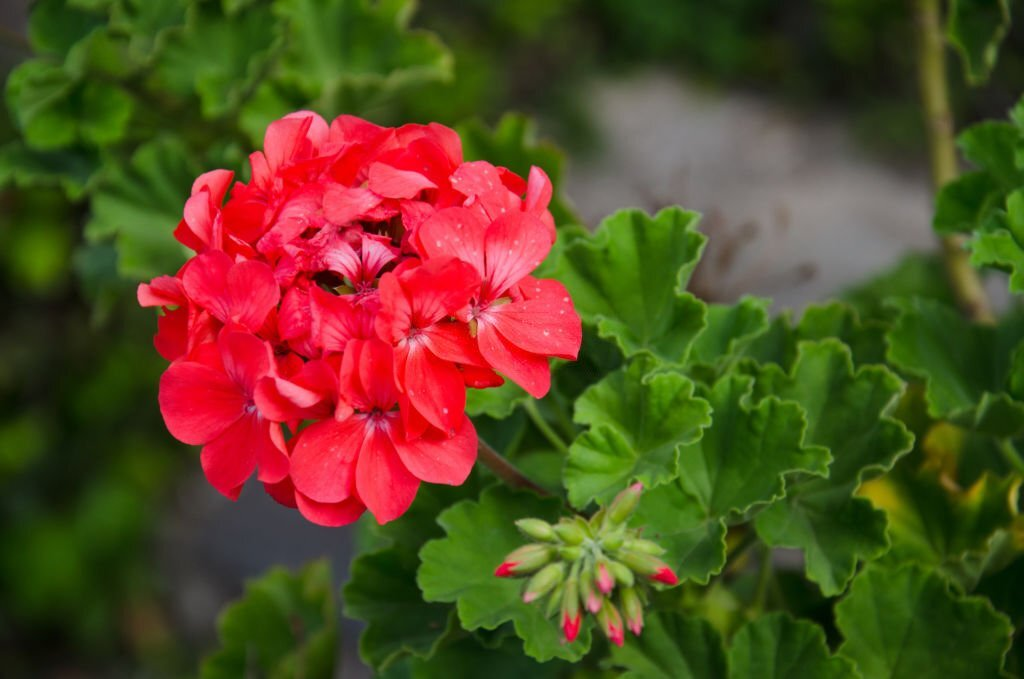 A robust flowering perennial herb belonging to the Geraniaceae family is called Red cranesbill. This species of geranium has red petals and deep green leaves. It blooms during the summer months and can last until fall when planted in moist soil. This vibrant bloom will add a splash of color to any garden or bouquet!
Rebutia Heliosa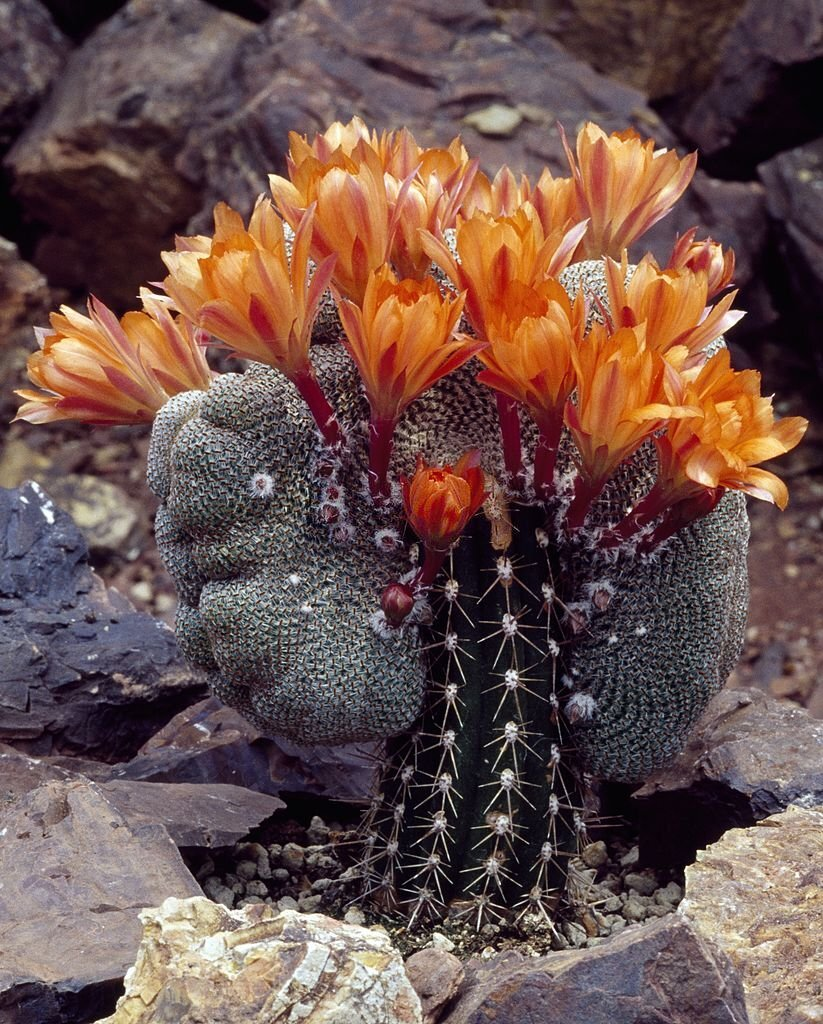 Rebutia heliosa, also known as the orange ball cactus or the orange star cactus, is native to South America. This small flowering cactus typically only grows up to 4 inches high and has bright yellow-orange flowers. It prefers dry soil conditions and needs a place in partial shade where it will receive some sunlight throughout the day, but not too much direct sun exposure. Its shallow root system allows it to be planted in containers or landscapes easily, making it an ideal plant for any type of garden aesthetic.
FAQ
✅What are cute flower names that begin with R?
If you're looking for a unique name for a flower, why not consider one that begins with the letter R? Some of the cutest names that start with R include Roses, Rhododendrons, Ranunculus, and Rosemary. Each of these flower names carries its own distinct charm and beauty, perfect for any garden or bouquet.
✅What are pink flowers beginning with R?
The rhododendron is a great example of a stunning flower that begins with R. Not only is this abundant shrub covered in fragrant blooms throughout springtime, but it also comes in many shades of pink. From soft light pinks to bold hot pinks, these blossoms will surely give any bouquet or garden scene an eye-catching look.
✅What are the lovely flowers beginning with R?
Flowers are one of the most beautiful and versatile gifts nature has given us. If you're looking for flowers that begin with the letter R, there are plenty of lovely options from which to choose. Roses are perhaps the most well-known flower beginning with R. This classic bloom comes in several varieties, including hybrid tea roses, floribunda roses, and grandiflora roses. A rose is a stunning way to express your love or celebrate an important occasion like an anniversary or birthday.
Disclaimer: GardeningNorm is a participant in the Amazon Services LLC Associates Program and may receive a commission if you purchase a product via a link on this page.. However, this does not impact our reviews.Read the full disclosure here.