Flowers are beautiful and fascinating creations of nature that have been used to symbolize and express love and appreciation for centuries. While some may be more familiar than others, there is an array of flower names that start with the letter Y. From yellow yarrow to yucca, this article will take a closer look at some of the most popular flower names beginning with the letter Y.
Yellow-Eyed Grass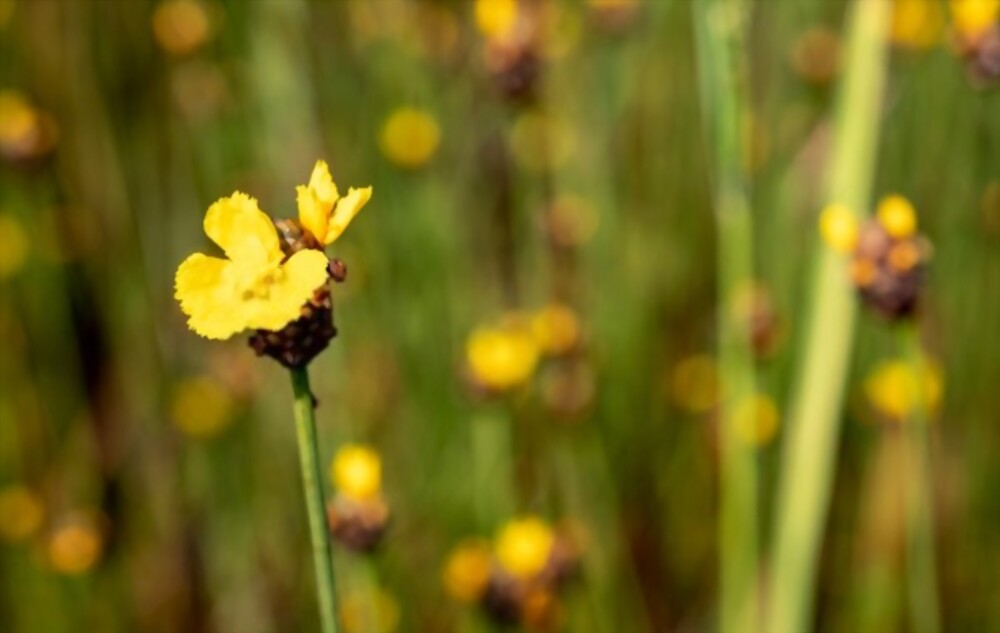 Flowers that start with Y are a great way to bring some unique and rare blooms into your garden. One of the most popular flowers in this category is called Yellow-eyed grass, which adds color and texture to any landscape. This low-growing flower has bright yellow petals around a green center, and when planted en masse, it creates an unforgettable visual impact.
Yellow-eyed grass can be found in warm temperate regions, like Europe and North America, as well as Australia and they thrive better in wet soil. The plant gets its name from its distinctively shaped petals resembling an animal's or insect's eyes. Yellow-eyed grass is known for its long flowering season, lasting from late spring until October, with occasional reblooming throughout the rest of the year too. These beautiful yellow flowers will attract bees and butterflies to any garden they are planted in – making them both beautiful and beneficial!
Yellow Wild Indigo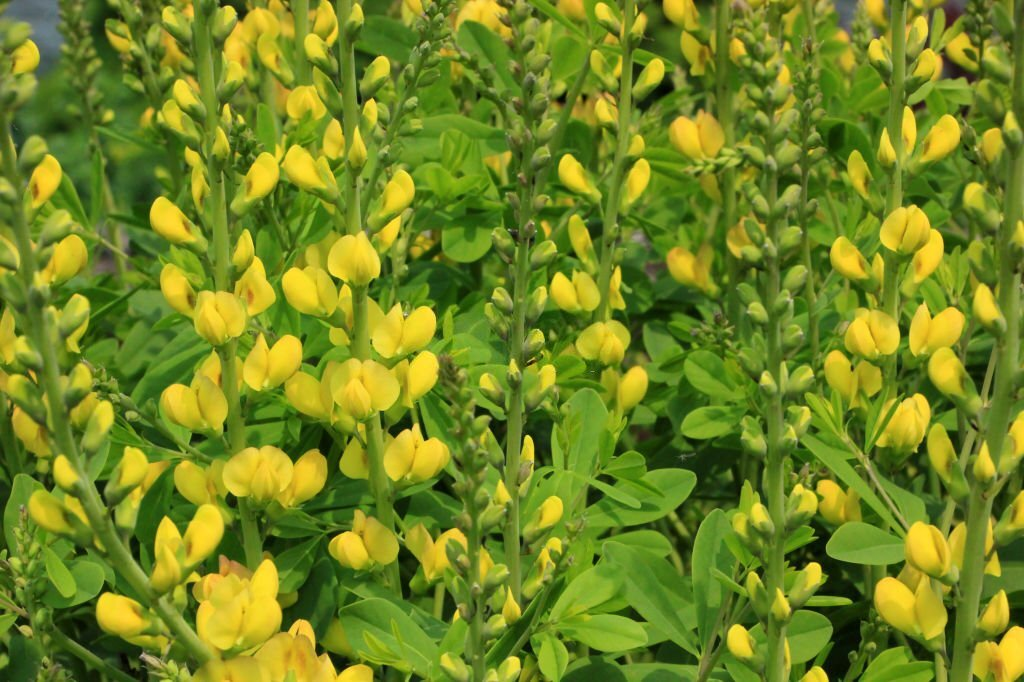 One of the most popular flowers starting with Y is the Yellow wild indigo. This perennial plant, native to North America, has bright yellow blooms which appear in mid-summer and last until early fall. The Yellow wild indigo also produces a flat pea-like seedpod which can be used for a variety of decorative purposes and craft projects.
Yellow wild indigo thrives in full sun or partial shade and needs well drained soil that is kept moist during dry periods. With a height of up to 4 feet, these plants make great additions to garden beds and borders, as well as providing an additional source of food for pollinators such as bees and butterflies. As an added bonus, Yellow wild indigo is deer resistant!
Yellow Pitcher Plant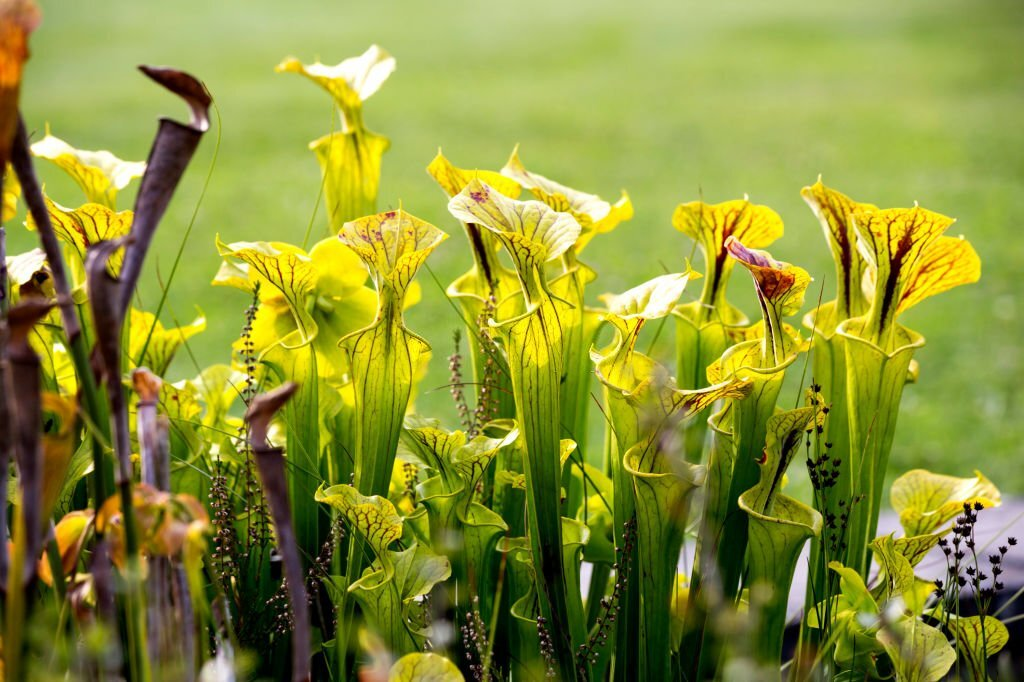 The Yellow pitcher plant (Sarracenia flava) is a unique and carnivorous plant that is sure to brighten up any garden. While most people are familiar with the more common types of flowers, the yellow pitcher plant is a rare specimen that will draw attention in any setting.
Native to the southeastern United States, this flower starts with the letter Y and has an unmistakable appearance. This carnivorous species has leaves shaped like pitchers, hence its name. The distinct shape of Sarracenia flava makes it stand out among other flowering plants in terms of its aesthetics and also its unusual nutritional needs. It gets part of its nutrients from insects, which it traps inside its pitchers filled with digestive juices.
Yellow Wood Sorrel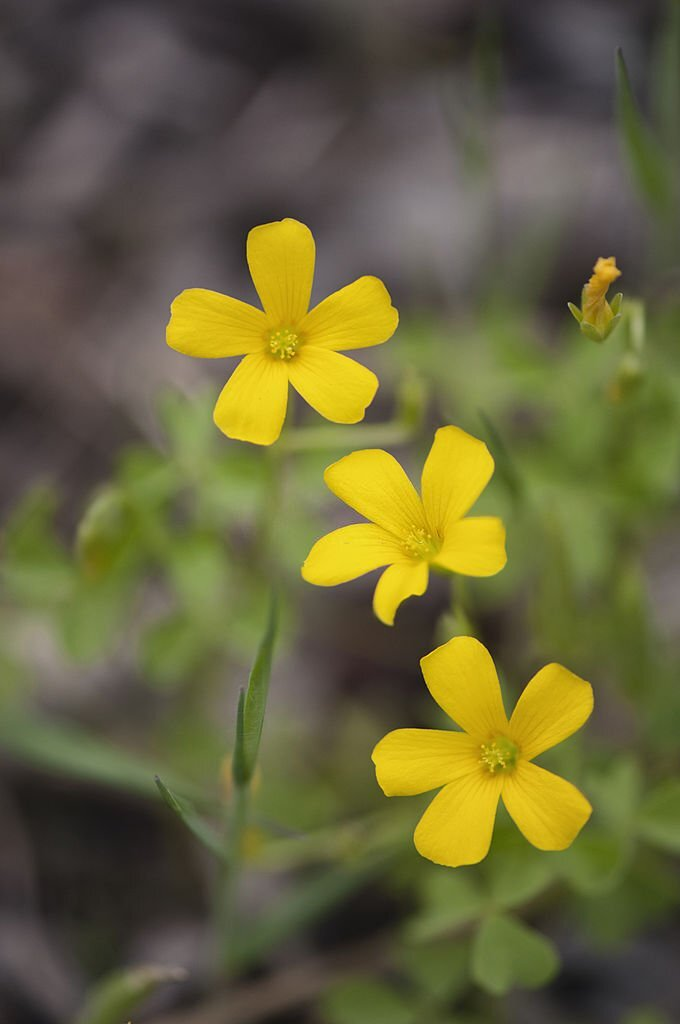 Yellow wood sorrel, which is known for its bright yellow and white petals arranged in an eye-catching pattern. Native to Europe, Yellow wood sorrel can be found growing in many parts of the world today.
Yellow wood sorrel has five petals per bloom, each shaped like a heart. These cheerful flowers typically grow in clusters and can reach heights of up to 4 inches tall. The leaves on this plant are also unique; they resemble clover leaves and have three leaflets. In addition to its sunny yellow hue, the Yellow wood sorrel may also take on shades of pink or white depending on where it grows.
Yellow Archangel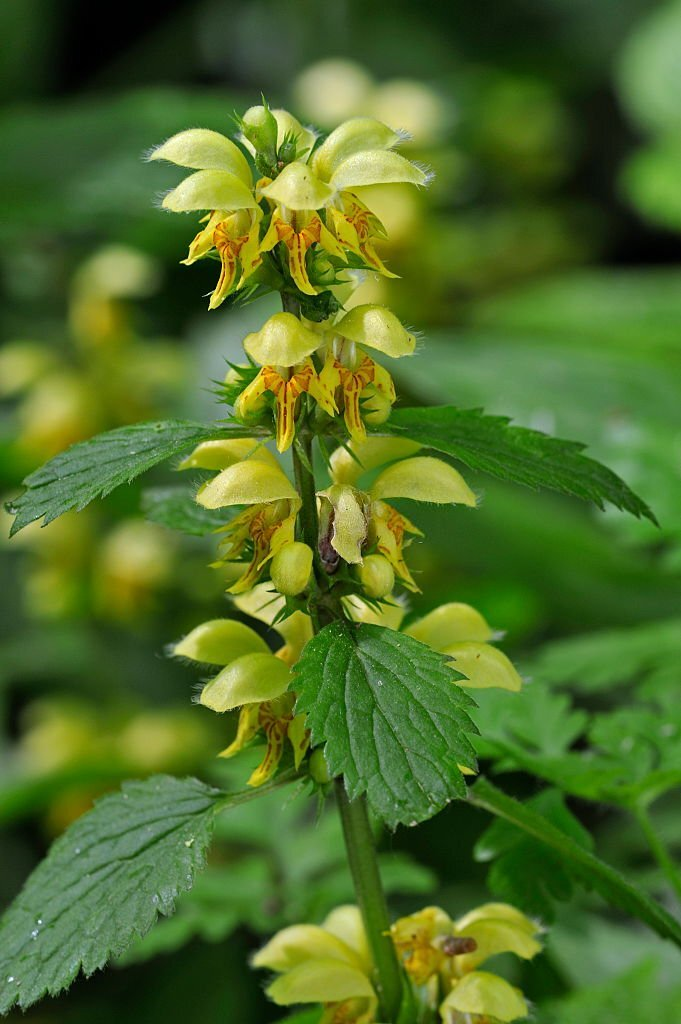 Flowers that start with the letter Y are few and far between, but one of the most impressive is the Yellow archangel (Lamium galeobdolon). Native to western Europe and northern Africa, this small flowering plant has bright yellow blooms that stand out against its dark green foliage. Not only is this flower beautiful and eye-catching, but it's also an excellent choice for gardeners who need a low-maintenance option.
The Yellow archangel thrives in damp soil, making it ideal for shady areas where many other plants won't grow. It can be planted as ground cover or in containers on patios or balconies, and it's great for attracting bees and other pollinators.
Yellow Daylily
The Yellow daylily (Lemon lily) is a stunning flower that stands out in any garden. A member of the Liliaceae family, it has been cultivated for centuries and is admired for its beauty and variety of colors. Its scientific name is Hemerocallis lilioasphodelus, but it's also known by other common names such as tawny daylily and yellow hen-and-chickens.
This gorgeous flower has a unique shape and color palette, which includes shades of lemon yellow, orange, apricot, peach, pinkish-yellow and cream. Yellow daylily blooms from mid-summer to early fall on tall stems, which can reach up to three feet high when in full bloom. Hemerocallis lilioasphodelus have six petals, each with pointed tips that make them look almost like stars twinkling in the sunlight.
Yellow Ginger
A member of the Zingiberaceae family, Yellow ginger (Hedychium flavescens) is an herbaceous perennial native to tropical Asia. It produces large, lance-shaped leaves and bright yellow flowers that bloom from mid-spring until early summer. The foliage and blooms have a strong aromatic scent that attracts pollinators like butterflies and hummingbirds. In addition to its beauty, this plant also has medicinal qualities as well; its root is used in Chinese medicine for treating nausea and indigestion.
Yellow Bell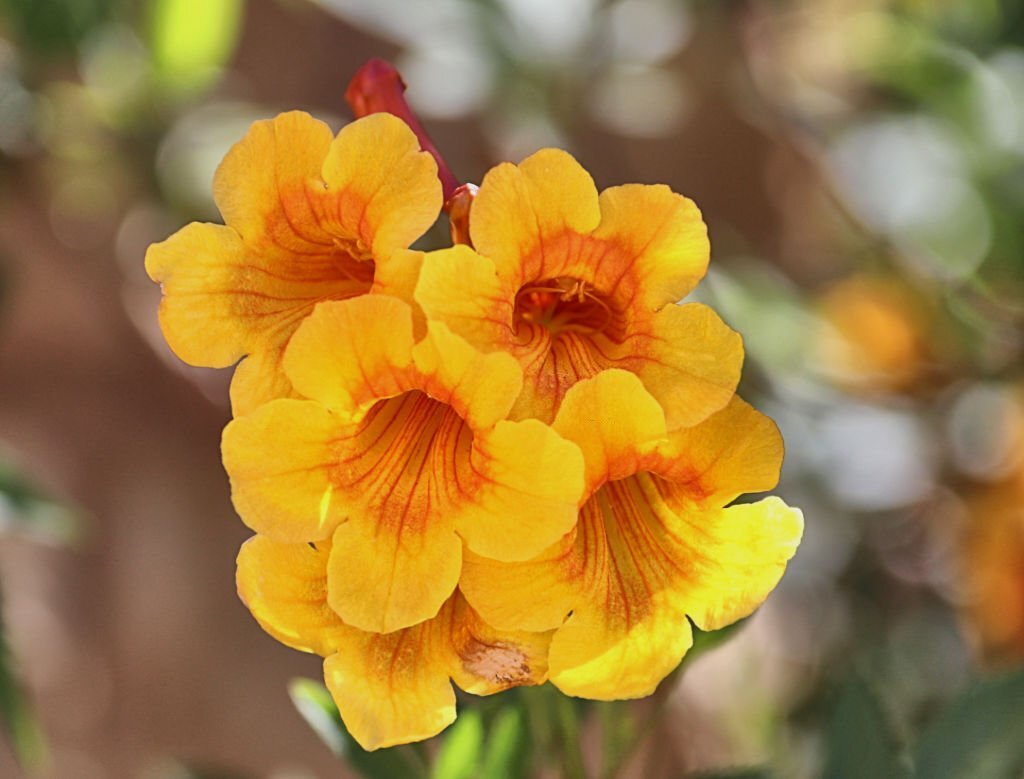 Yellow bell (Golden Trumpet) is a popular flower that blooms with vibrant yellow petals and bright, sunny colors. Native to South America, these unique flowers can bring a burst of springtime color to any home or garden and also attract birds and butterflies. As their name suggests, Yellow bells are known for the distinctive bell-shaped blooms that come in various shades of yellow – ranging from pale pastel to deep mustard hues. Their scientific name is Tecoma Stans.
The flowers grow on tall stems and reach heights up to two feet or more, making them ideal for adding height to your garden beds and borders. When planted in full sun, Tecoma Stans will thrive, producing an abundance of blooms during the summer months as well as occasional reblooming throughout the growing season. If you're looking for an eye-catching way to add some sunshine into your life this summer, then Yellow bells could be a perfect choice!
Yellow Yucca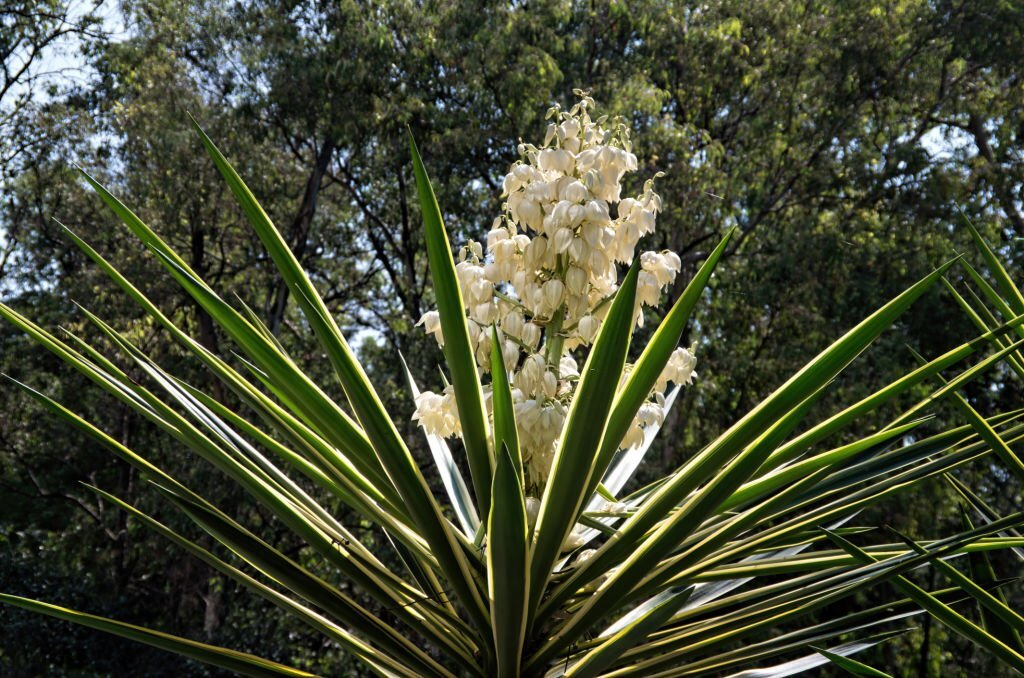 When it comes to flowers that start with the letter Y, there are not many options. But for those looking for a unique flower, there is one option to consider. The Yellow yucca is an interesting and beautiful plant that stands out from other flowering plants. It has a yellow bell-shaped bloom with brown violet veining in its petals. This adds to its already striking beauty, making it a popular choice among gardeners and florists alike.
The yucca blooms in late spring or early summer and can reach up to 8 feet tall when fully grown. Given the right environment, this flower will thrive in both sun and partial shade conditions; however, it does require well-draining soil.
Yellow Coneflower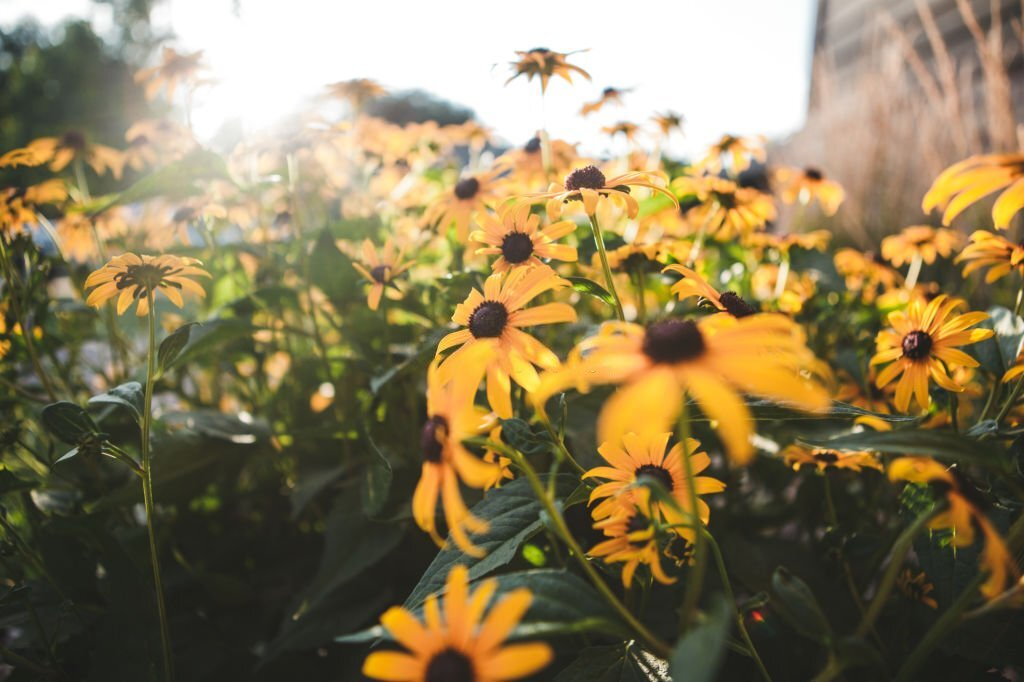 One of the most popular is the Yellow coneflower (Echinacea paradoxa). This stunning flower is native to parts of North America, from Saskatchewan and Manitoba in Canada, down to South Dakota and Texas in the United States. Yellow coneflower blooms from early summer through late fall, displaying its bright yellow petals that spread outward like a sunburst. The center cone contains hundreds of black-tipped seeds that attract birds looking for a tasty snack. Although it has distinctive downward-pointing petals, the Yellow coneflower, the only species of echinacea with yellow blooms, almost resembles a black-eyed Susan.
Yellow Flag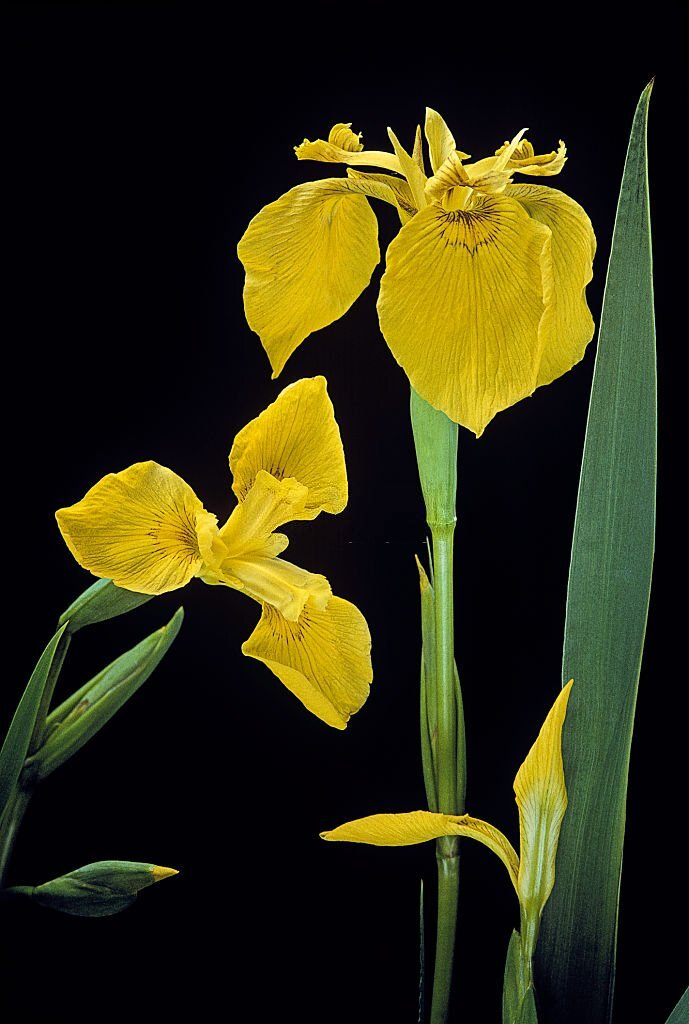 One unique flower that is perfect for adding an extra burst of color is Yellow flag (Iris pseudacorus). This vibrant yellow bloom is native to Europe, western Asia and northern Africa, but has found its way into gardens all over the world. The plant itself grows as a tall grass-like stem with sword-shaped leaves and grows better in medium to wet soil. It features yellow flowers and light brown seeds.
Iris pseudacorus can produce flowers in both the spring and summer months that range from pale yellow to deep orange, depending on the location. As well as being an attractive addition to your garden, this hardy flower is also great for attracting bees and other insects, which helps promote pollination in your local area. Iris pseudacorus does require plenty of water so it's not suitable for drought-prone areas or those with poor drainage.
Yarrow Achillea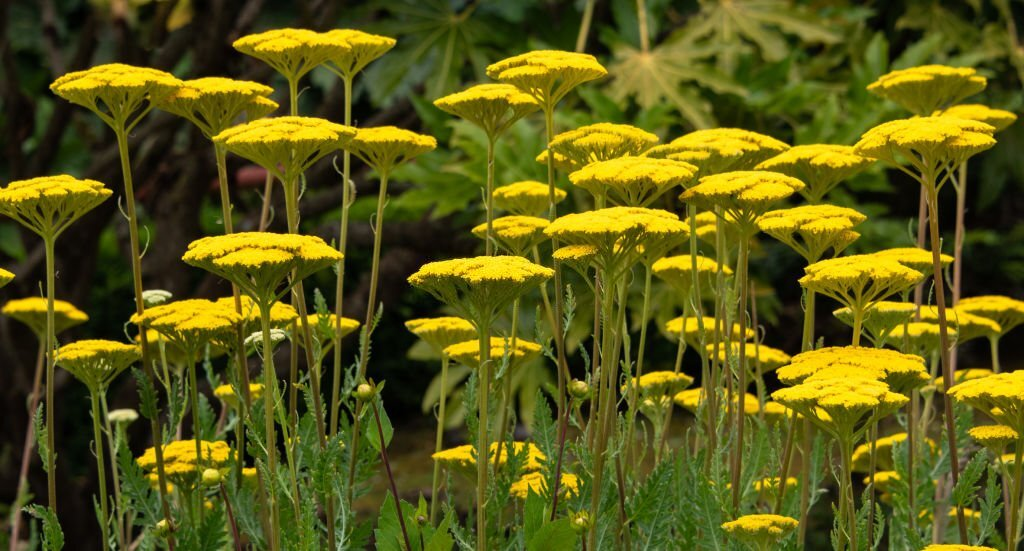 Yarrow (Achillea millefolium), for instance, is one of the most popular flower names starting with the letter Y. This fragrant flower has been used historically as a medicinal herb, and today it's often featured in gardens as an ornamental plant. Yarrow achillea comes in a variety of colors, such as white, yellow and pink flowers and it can grow to be up to 1 meter tall. It has small daisy-like flowers, which look stunning when arranged together in a bouquet or planted along pathways in gardens. Achillea millefolium is an incredibly hardy plant, having adapted to all kinds of tough conditions, including drought, humid climates, and poor soil quality.
Yarrow achillea has many benefits for gardeners, too; it is drought tolerant, so it needs little maintenance once it's established and the root system helps to prevent soil erosion. The fragrant flowers are also great for attracting birds and butterflies into the garden, helping to support wildlife habitats too. When combined with other plants like Lavender or Sage, these vibrant blooms create stunning displays that last from summer through autumn.
Yellow Aster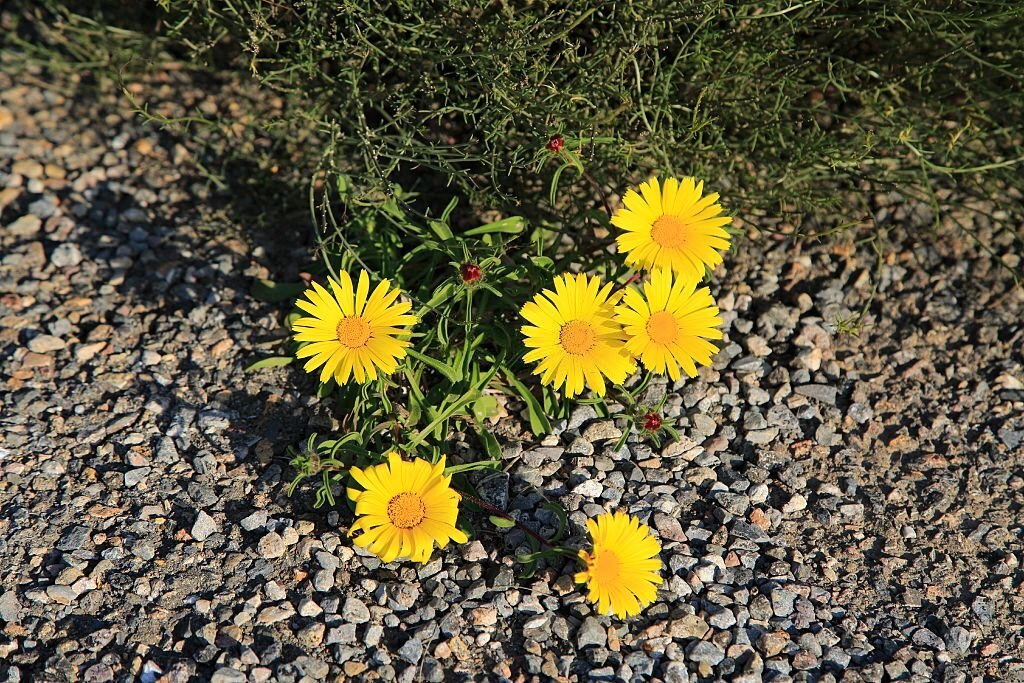 One of the most popular flower names beginning with Y is the Yellow aster. This bright and cheery bloom has yellow petals and a yellow center, making it a beautiful addition to any outdoor area. It's also easy to care for, preferring sunny locations and plenty of water in its soil base once planted.
FAQ
✅What is a flower beginning with Y?
The world of botanical life is vast and filled with a plethora of different plants. One particular flower that stands out from the rest is the one that starts with the letter Y: yarrow. Yarrow is a perennial flowering plant native to temperate regions of Europe, Asia, and North America. It's known for its feathery foliage and clusters of small flowers in shades ranging from pink to white or yellow. Its leaves are divided into leaflets that can be used for tea or medicinal purposes due to their antibacterial properties. Yarrow has been used throughout history as an herbal remedy, most famously by the ancient Greeks who associated it with mythology and healing properties.
✅What is the rarest flower starting with Y?
The rarest flower starting with Y is the Yellow yakushimanum hybrid rhododendron. Originating from Yakushima Island in southern Japan, this rare species of rhododendron is considered to be a national treasure and is rarely seen outside of its native habitat. With an estimated population of only a few thousand, it's believed that the Yellow yakushimanum hybrid rhododendron may soon become extinct if not protected properly. The plant can grow to heights up to three feet, and features small leaves and delicate white or pink blooms. It prefers moist climates and acidic soils, making them difficult to cultivate. The species was first identified by botanists in 1967, who named it after its home island: Yakushima Island.